For those of us that played Sim City 2000 or 3000, this will sound familiar.
Solaren would generate the power using solar panels in Earth orbit and convert it to radio-frequency transmissions that would be beamed down to a receiving station
Holy crap, that's exactly what the microwave power plants in Sim City do! It's expected to begin beaming down 200 megawatts of power by 2016 (a full 4 years ahead of the 2020 date the power plant becomes available in Sim City!)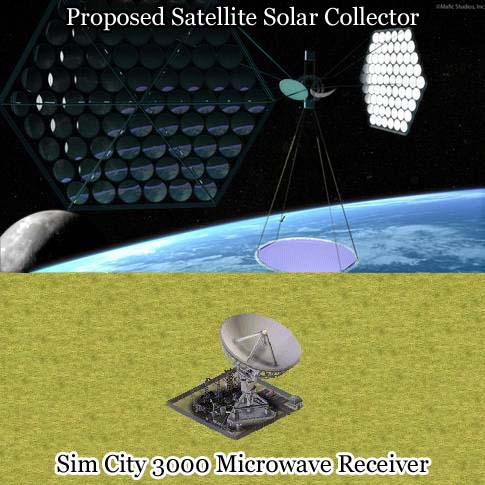 If that one is successful, larger-scale ones could be built that produce up to 4.8 gigawatts. (Remember, took only 1.21 gigawatts to travel through time in the movie Back to the Future.)

I love it when the fictional technology of the future becomes a reality.