This is by far the best graffiti I have ever seen in this town by a long-shot.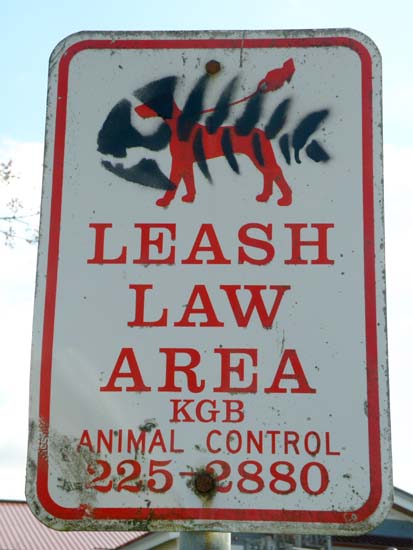 Click image to view full.
The Pirate Fish of course is a symbol of Pastafarianism, also knows as the Church of the
Flying Spaghetti Monster
. I am honored that my town has been blessed by His Noodly Appendages.
There was also another sign that has the symbol of the IPU (
Invisible Pink Unicorn
).