The annual 4th of July parade in Ketchikan, Alaska. Although judging by how it started, I almost thought I was in Iraq or Afghanistan with all the armed soldiers marching down the street. Click an image to view full.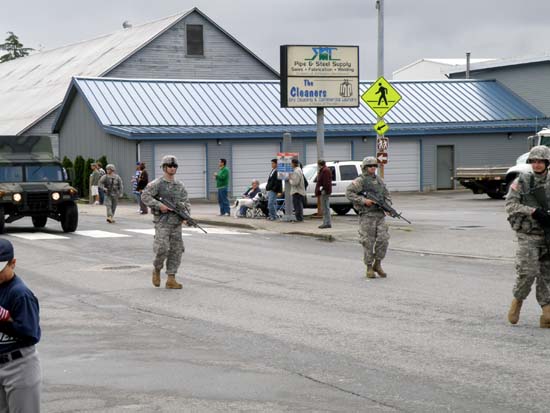 Then it appeared I was in Canada.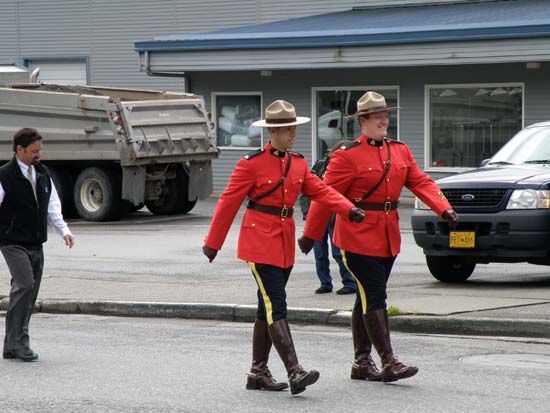 Prince Rupert, BC to be exact.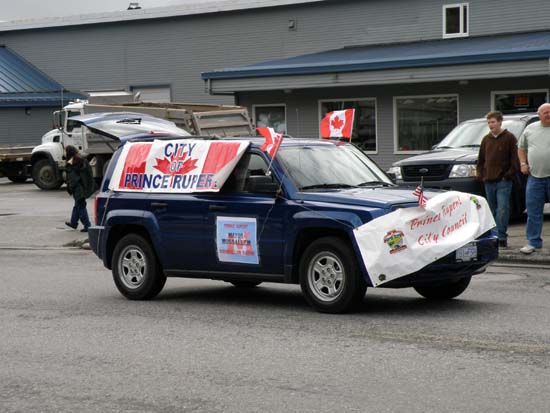 Or maybe I was in Scotland? I vote the Misty Thistle Pipes and Drums as the best performance in the parade.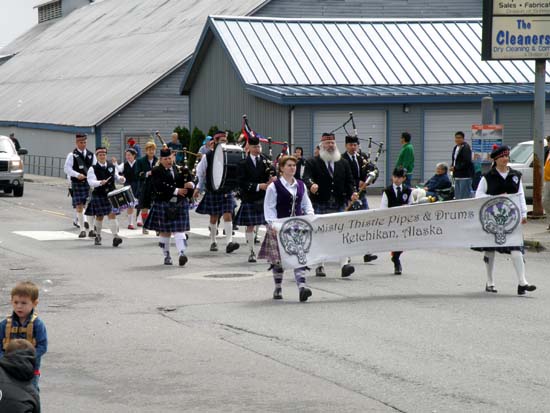 Now I appear to be watching a political rally. There were floats for both Bill Walker and Lisa Murkowski (not pictured). I vote the Bill Walker float as the ugliest in the parade.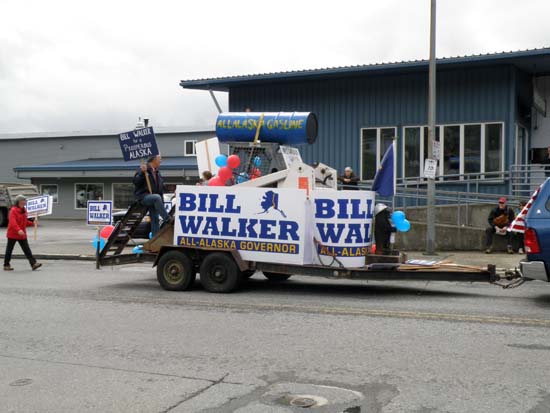 Wait, did I take a wrong turn and end up on the highway to Hell? Seriously, why was this even in the parade?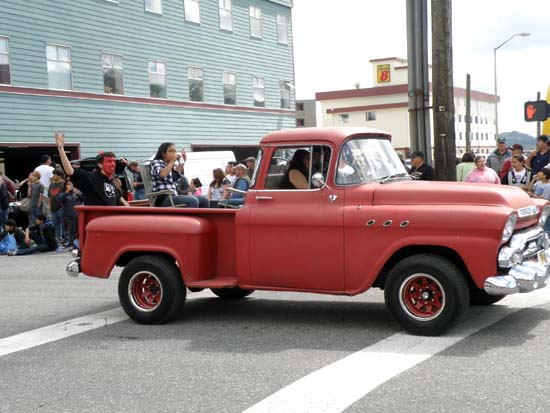 *sigh* Advertising for the new Twili- WHAT THE HELL IS THAT THING DRIVING THE TRUCK!?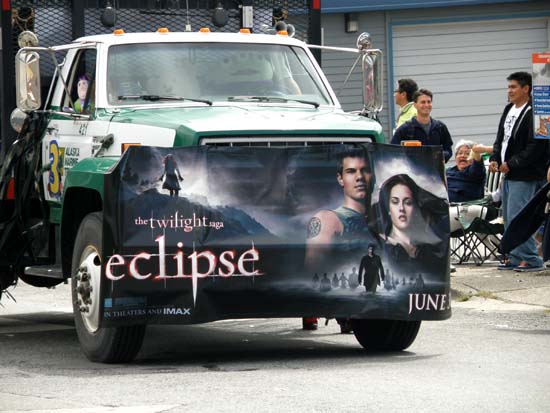 The Ketchikan Fire Department at their best.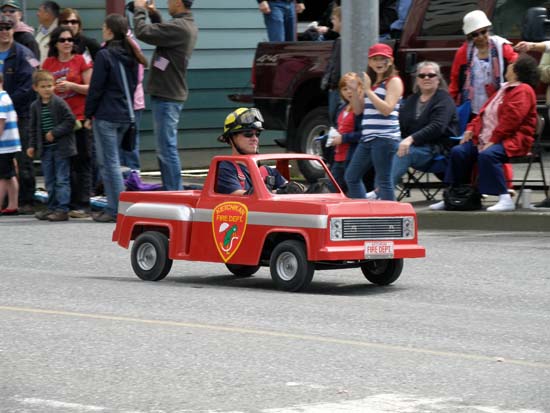 A McDonald's meal, in MY parade? It's more likely than you think... At least I know I'm in America now, where the fast food goes strait to the hips.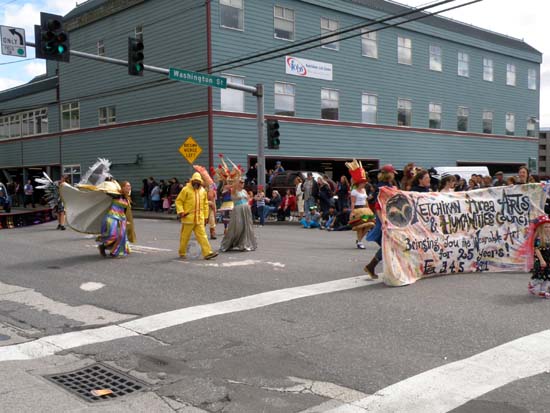 After the parade there were hordes of people at the booths. I'm not sure why, all the booths were pretty lame.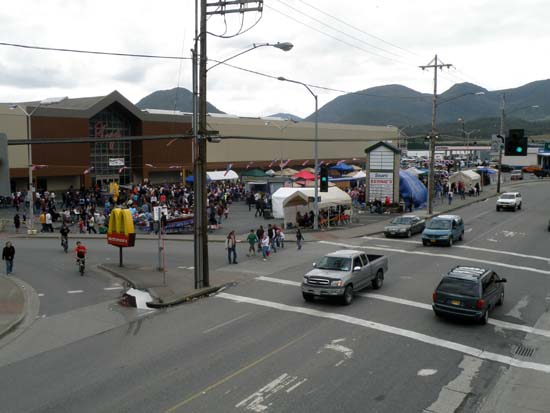 You may notice these pictures were taken in 2 different locations. I watched the parade where it first started. Then I walked through town, catching back up to the beginning of the parade and watched it again. Yeah... I had nothing better to do that day.