So my dad got me an interesting little gift for Christmas. It was a cube made of 216 chrome-coated spherical neodymium magnets. It may seem kinda odd, but let me tell you, these things are like Legos. Just like Legos, you always seem to want more. So I looked around the internet and found the Zen Magnets brand to be the best value. So I bought a mega-set that has 1,728 magnets and comes with 8 spares. Click an image to view full.

Here's my set of Zen Magnets, each magnet is 5mm in diameter. When they are strung end-to-end the resulting string measures over 28 feet long.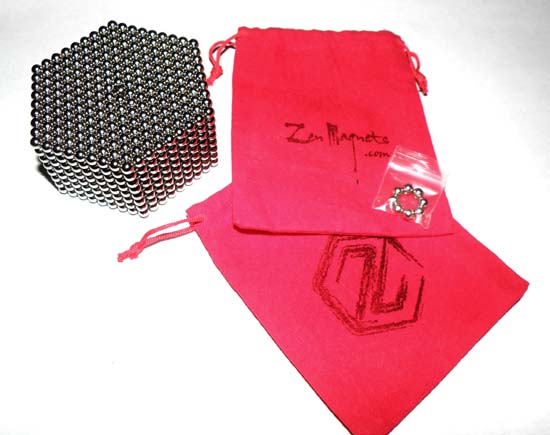 One of the first things I made with it was an over-sized D20 (20-sided shape). This took 1,692 magnets to build.


Seeing as I'm a nerd (as evidenced by the D20 above), I just had to try my hand at building the Star Trek starship Enterprise. Yes, the saucer section should have been a little bigger, but it was my first attempt. This took only 1,164 magnets.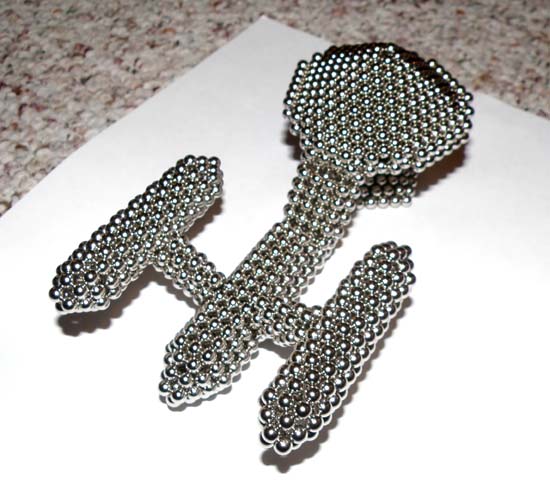 While you can't quite build any shape you can imagine due to the polarity of the magnets, you can defiantly get creative. These seem to be the type of toy that everyone enjoys fiddling with. I'm certainly enjoying them.