I took this photograph last night, and touched it up a bit in Photoshop. I think it'd make a good desktop background. I've cropped it to 2560x1600, so it's in widescreen format.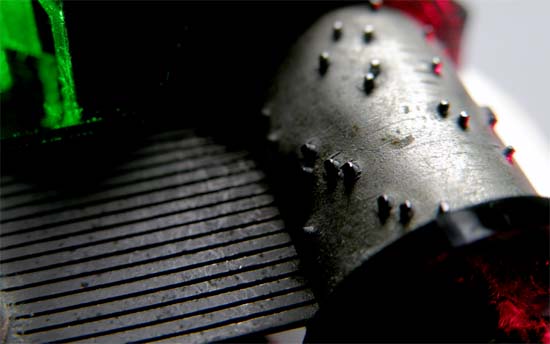 Click image to view full.
It was dim in my room, so I used a longish exposure (2 seconds, I think). The green and red come from laser pointers that I shined next to it. The actual white light is from my computer monitor.
I always like macro photography, this photo spans about an inch of the real object.