I've been wanting to play a city simulator again for a while. I haven't read very good reviews of Cities XL, and from what I've seen I don't like how zoning works in it anyway. So I've went back to SimCity 4. Click an image to view full.

I started a brand new region, so right now my biggest city only has a population of 15,000. I named it Ishau.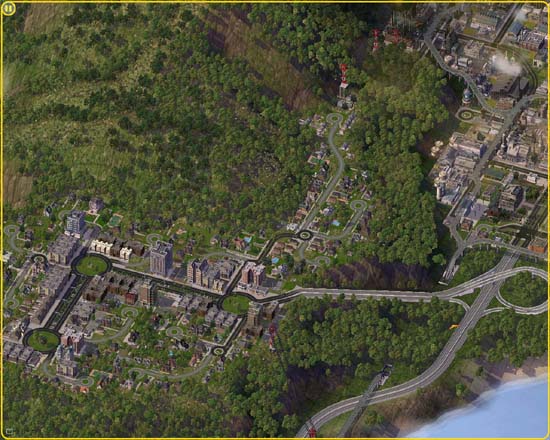 As you can see, I'm using the Network Addon Mod. This is what allows me to have all the roundabouts and that odd highway intersection (among other things).

Because the roundabouts are a new feature to me, I went a little overboard on them.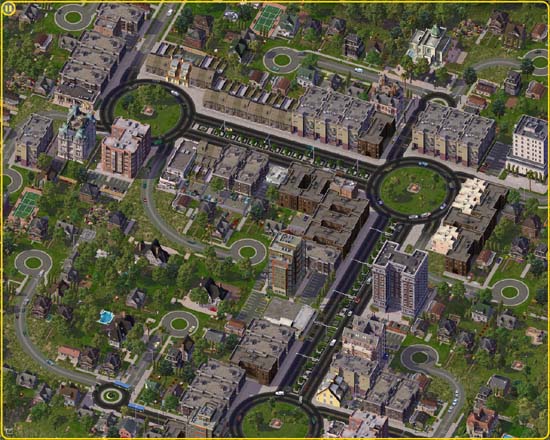 I always have a tendency to build things with a symmetrical pattern, so I've been trying my damndest to avoid patterns, especially in the industrial district. I was going for a dirty, messy, chaotic look.