Looks like there's going to be a physical raid on the Church of Scientology in London on February 10, 2008; 146 Queen Victoria Street. I'm not sure how many will actually show up, but this may prove to be interesting.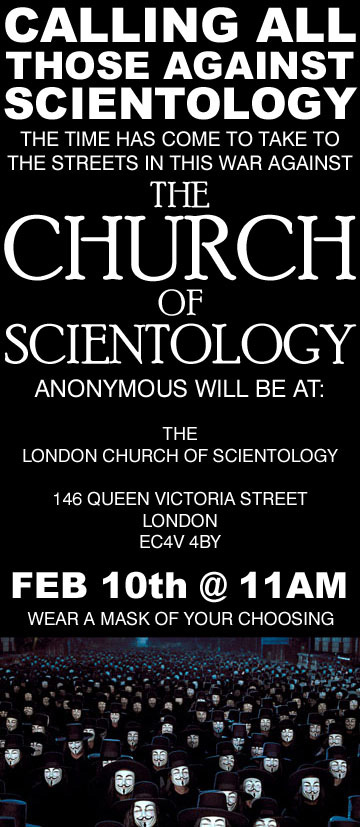 Various links to visit for more information on Project Chanology and Scientology in general:
Project Chanology Website
Encyclopedia Dramatica page on Project Chanology
Operation Clambake

The War on Scientology and DDoS attacks made the news.
Anonymous on Sky News


Disclaimer: I am not joining in on any attacks on Scientology, I am not a computer hacker. But I do support their cause against Scientology.