Speaking of Realm of Marf and the Alien Adoption Agency (see yesterday's post), apparently someone who visits Realm of Marf at their school joined A3 because of me. I didn't even know that many people visited my site. I mean sure, I have Google Analytics set up and I can see it's visited daily. But I figured those were just automatic systems scanning for an email address to spam. I have noticed an increase in spam since I made that site, although the Gmail spam filters are really good at catching it.

I've been thinking about making a Half Life 2: Deathmatch map similar to dm_ccelerator_v4, hosted at http://singe.telefragged.com/hl2/maps/ (scroll down a bit). Possibly what I would do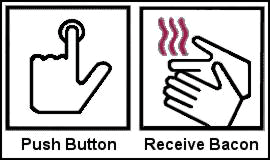 is have 4 different bases, and a cloverleaf intersection in the center. That's if I ever get around to doing it. I have a Portal map that's nearing completion, but I got burned out on mapping and haven't returned to it yet. Unfortunately, that seems to happen to a lot of things with me.

Eh, If I think of anything else today I'll make another post. Until then, here's a random picture.