I've returned from my vacation. Everything went well, I had fun. I have plenty of pictures to share; I took 739 pictures while on vacation. I'm not going to be posting them all here, you'll only see the best ones. I have to get things organized and catch up on some of my internet stuff, so you won't see them all right away.

Here's a sample to whet your appetite. Downtown Seattle as seen from the 73rd floor of the Columbia Tower. (May 19th, 2009)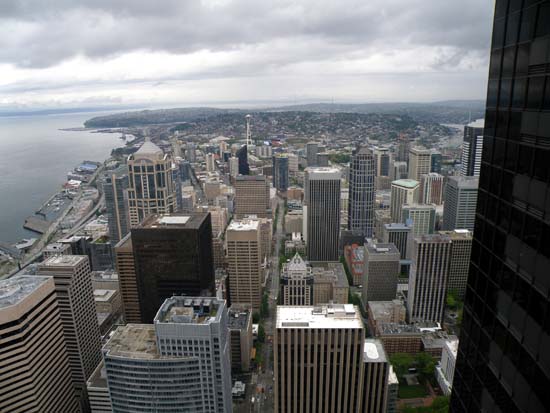 Click image to view full.