Well, it's a good thing my vacation doesn't take me to Hawaii. Judging by Google Maps, I'd be screwed...

Of particular interest is direction number 42, outlined in red: Kayak across the Pacific Ocean 2,756 miles.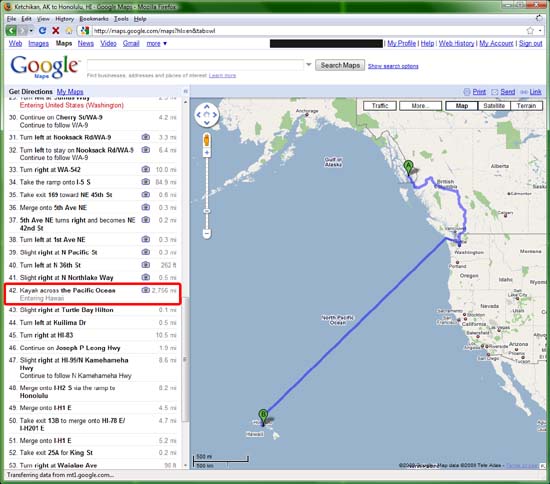 Click image to view full.
I think I'd die if I attempted to kayak across the Pacific Ocean. I think any normal person would. Except for Roz Savage. Although even she didn't use a simple kayak.