Somehow, that explains everything.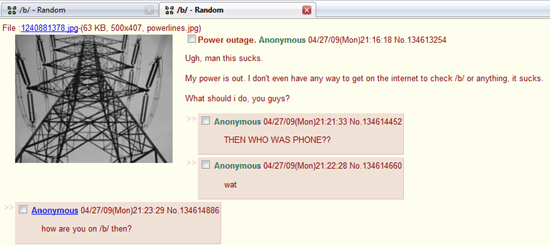 Click image to view full.
Ugh, man this sucks.

My power is out. I don't have any way to get on the internet to check /b/ or anything, it sucks.

What should I do, you guys?

-----

THEN WHO WAS PHONE??

-----

wat

-----

how are you on /b/ then?

/b/, it's like an alternate reality where the laws of logic have no place.