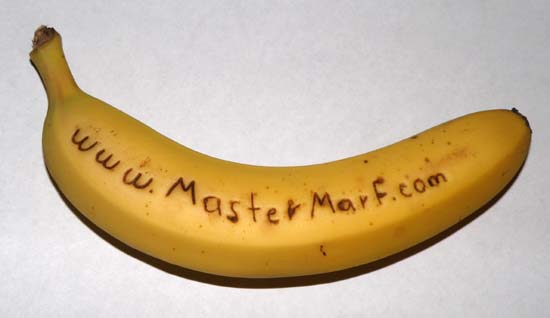 Click image to view full
I bruised my web address into a banana. Basically you take a pencil or anything with a dull point and write on the banana. You won't see much at first, but give it a few hours. And no, it didn't bruise the eatable part; only the peel.

Why is it that most things on the internet involving bananas is always weird crap?

Tally Hall - Bananaman

The term "going bananas" holds its meaning, I think.