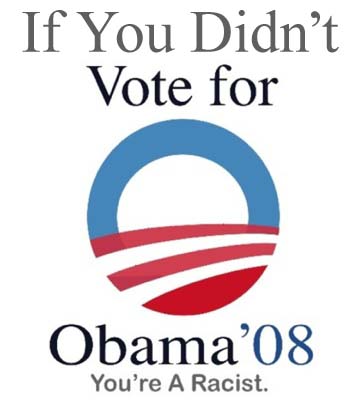 Here we are, on the heels of Martin Luther King, Jr's Day. It's Inauguration Day here in the United States and we're putting an African American in the Presidential Office. I do believe we have realized another part of Martin Luther King, Jr's "dream".

That isn't to say there's a long way to go yet. There are still many prejudiced people out there. However, I feel sometimes it's gone too far the other way. Just because I'm white, it's wrong if I say "nigger". However, African Americans can use the term amongst themselves as a sign of camaraderie.

I imagine there were some people that voted for Obama just so they wouldn't feel racist. I wounder how many people will now make statements like "I'm not racist because I voted for Obama for president". In a lot of ways, one can try so hard to not be racist that they actually become raciest.

I don't know... Has anyone else felt that? The need to be overly "PC" when talking about race? A good example is the little disclaimer I felt the need to put in my Congratulations Obama post. Another example is over at Drek's blog.