I just bought a collection of magic cards for $100. I'd say there were about 3,000 cards. While I didn't get anything too exciting, it was worth it - but only just.

Here's my Magic The Gathering collection now.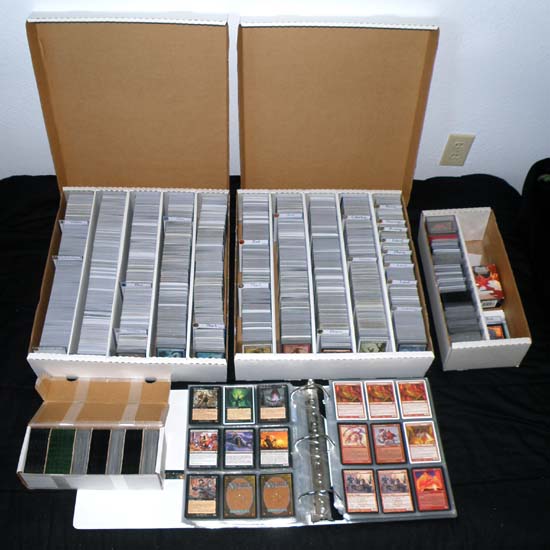 Click image to view full.
The big boxes are 5,000-count boxes. That being they were designed to hold 5,000 cards. I don't actually know the exact number of cards in them.

Yes, I keep my cards sorted by color and rarity. The rares are in the binder. There's more pages in that binder that what it looks like in the picture; it's one of those 4-inch binders.

The small box in the lower left holds my best decks, and the medium box to the right holds all my other random crap-decks.