Here's how the second day into my vacation went (May 8th, 2009). Click an image to view full.

Here's the car my dad and I were in. Surprisingly, the Toyota Prius cars have a lot of room. Yes, it's a hybrid. We got 51 mpg going down, and used a total of 16 gallons of gasoline to get from Prince Rupert in Canada to Junction City in Oregon.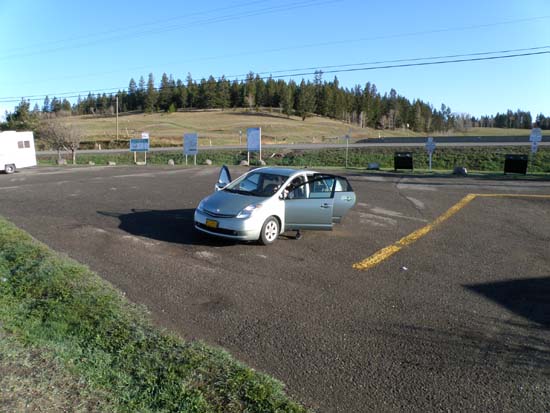 And, on the other extreme of vehicle efficiency and emissions... Going through the Fraser River canyon (still in Canada) we were stuck behind this monstrosity through a long construction zone, so we couldn't pass the damn bus. We could smell this thing miles before we caught up to it, and our car was permeated with that smell even the next day. It was enough to make you sick.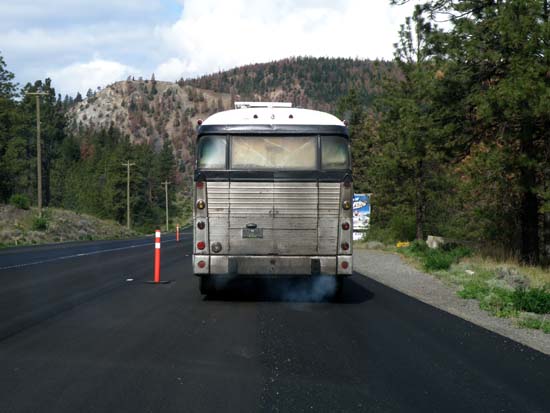 However, we made it safely to our first stop in Mount Vernon, Washington. Here's the bridge where Interstate 5 crosses the Skagit River.