These are a few pictures I took previously of Schoenbar Road hill back on April 21, 2008. The first picture I've posted before. At the bottom of this hill you see the words "NO SUCH THING AS CAN'T" inset into the concrete. Click an image to view full.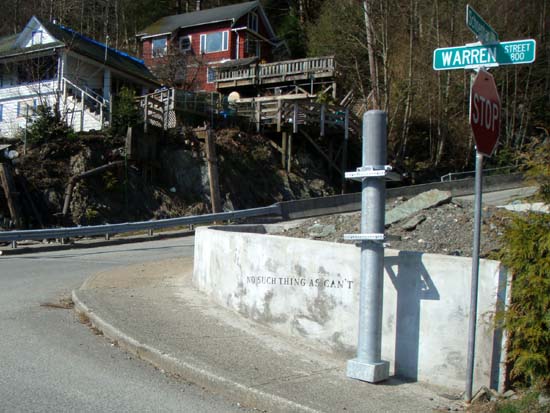 Those words have a whole new meaning to me now... I've climbed that hill on a bicycle.

Here's 2 pictures of the hill I didn't show before. The gates are so they can close the road during the winter.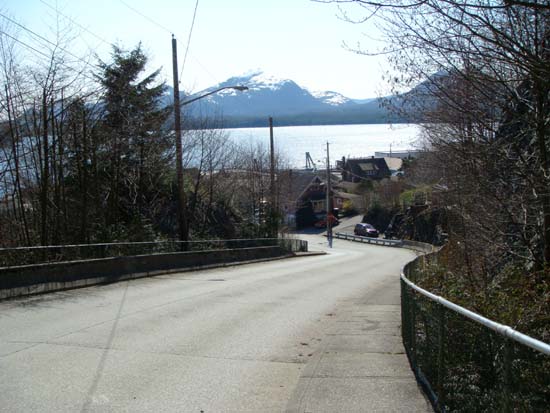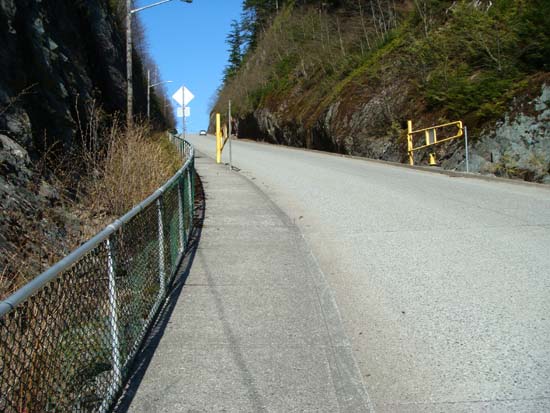 You see this sign at the top of the hill. Caution steep hill walk bicycle. Well, I didn't need to walk the bicycle on my way up the hill. There was no sign at the bottom of the hill saying that...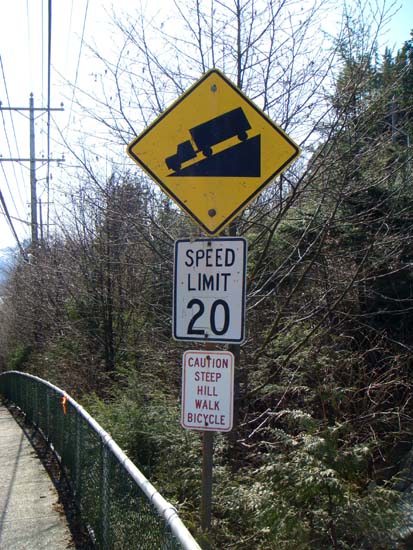 I tell you what... This town is tough to ride a bicycle in. My leg muscles were all puffed up when I got home after climbing this hill.