While it is not yet complete, I wanted to share a screenshot of the tower I built in Minecraft. Yes, that's lava cascading down. There's a lava fountain inside.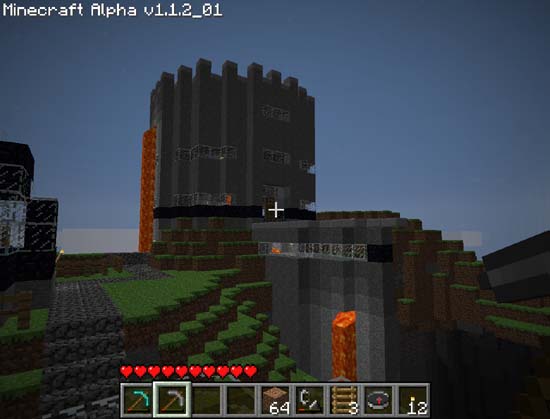 Click image to view full.
The interior still needs a lot of work though. Couldn't build the tower any taller, I hit the maximum build height. That's what I get for building it on the top of a mountain.