It's not every day you see yourself posted on the internet...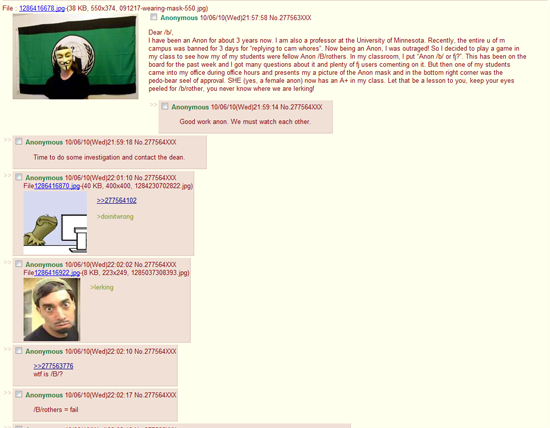 Click image to view full.
Yes, that's the picture from the
Guy Fawkes Mask
post from December 17th, 2009. No that was not my post on /b/, someone else posted that picture.
What has this world come to when people are impersonating me of all people?!