Yet Another Valentine's Day. Haven't I had enough of these alone?

While this is now the 4th year I've blogged about it, it's actually my 24th Valentine's Day alone. Admittedly the first years of my life don't really count because I was too young anyway. But really? I'm 24 and still don't have anyone to properly enjoy Valentine's Day with? Sad but true.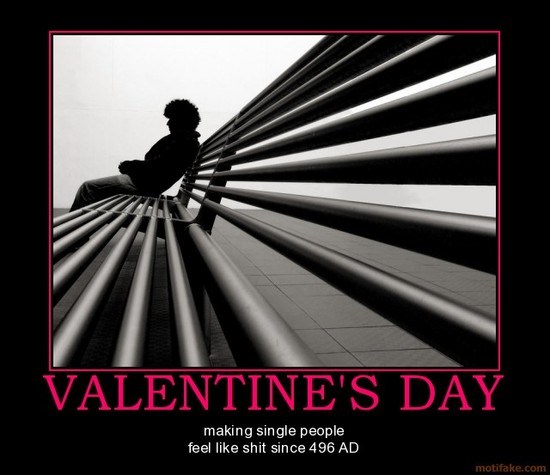 At least my utter hatred of this day has subsided into bitter apathy.