On Monday I went for a walk and took a few pictures, mainly of different roads in town (just for you, Monique). Ketchikan, Alaska has a few unique roads... Click on any of the photos to see their full size; at least what blogger will allow. I have larger versions. All of the photos in this post were taken by me on April 21, 2008.

This first one is a crudely stitched together image of the 3rd Avenue bypass. I was having a hard time getting a good perspective of the landscape around the road with a single photo... Sorry for the poor stitch job, at least 3 of the 4 photos were from different angles. (This is the only stitched photo in the bunch.)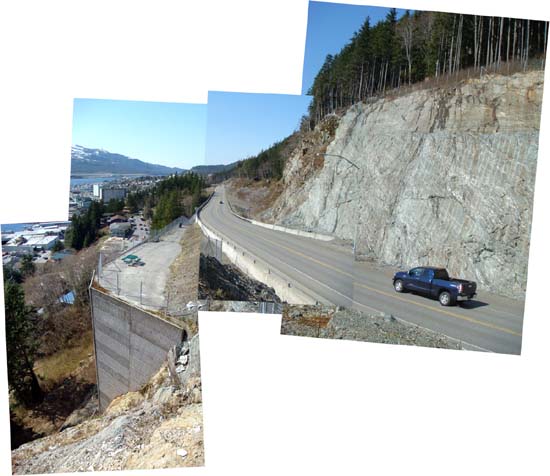 And this is the view from below the 3rd Avenue bypass...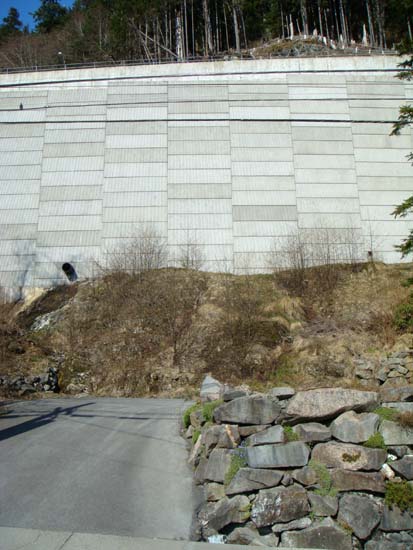 ... it's visible from the shoreline...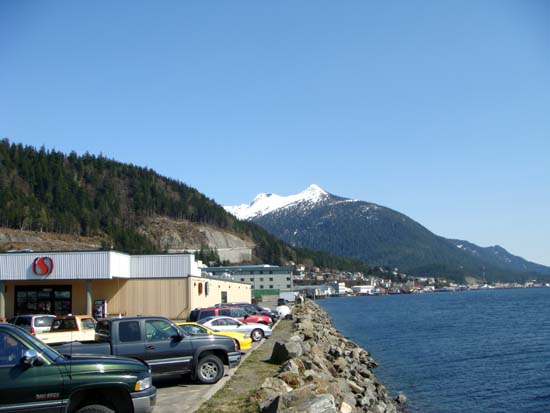 ... and here is the view above it (from the Rainbird Trail).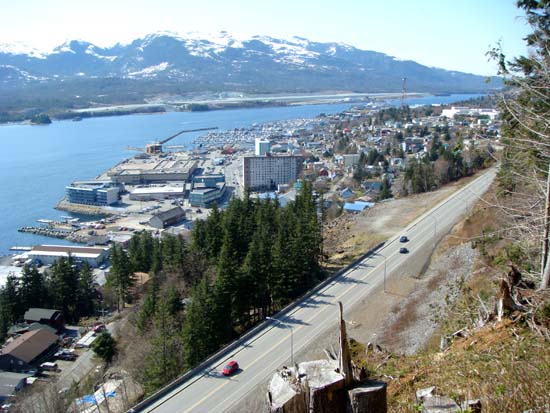 I like how the Schoenbar Road hill just looks like a drop-off from the top, with the caution signs and such.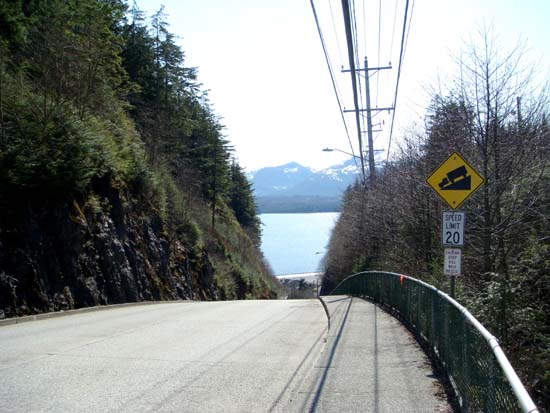 An interesting little find at the bottom of the Schoenbar Road hill, the text in the concrete reads: NO SUCH THING AS CAN'T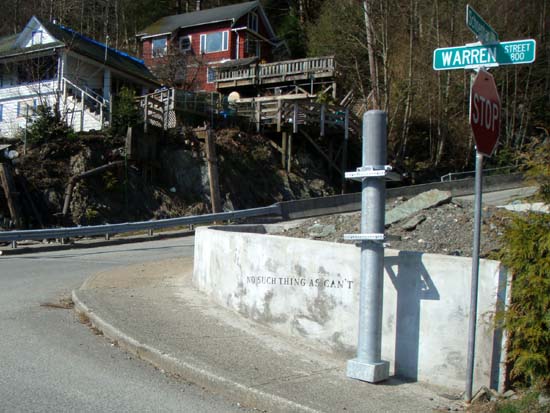 Believe it or not, this wooden boardwalk counts as Bayview Street...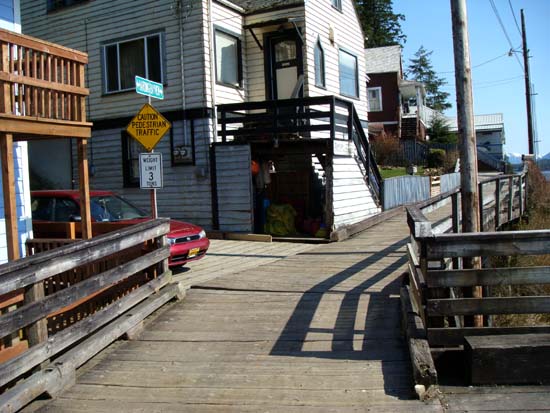 ...the other end of Bayview Street, and the rather short Barber Street; no more than a stairway. There's a lot of boardwalks in town that for some reason count as streets.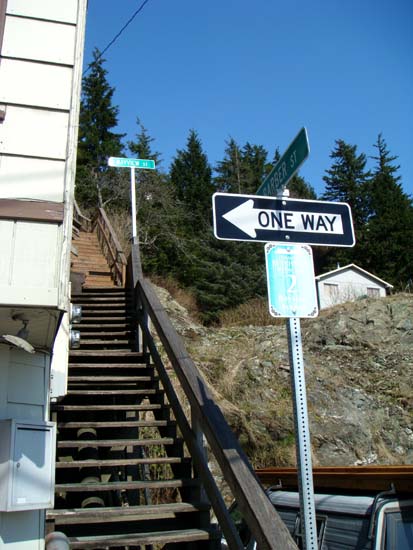 A section of our main road through town. Yup, it's a viaduct, built over seawater.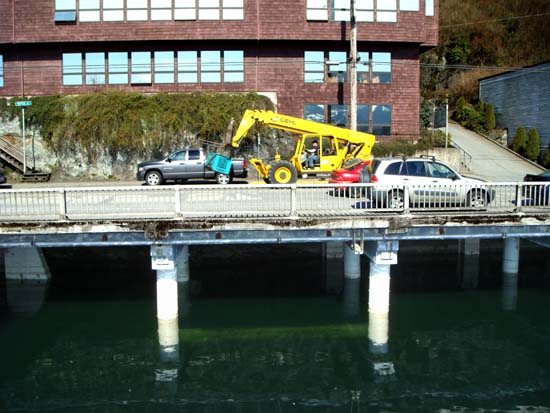 Here's our tunnel. It has a road around it as well as through it. I didn't think to get a picture of the houses on top of the tunnel.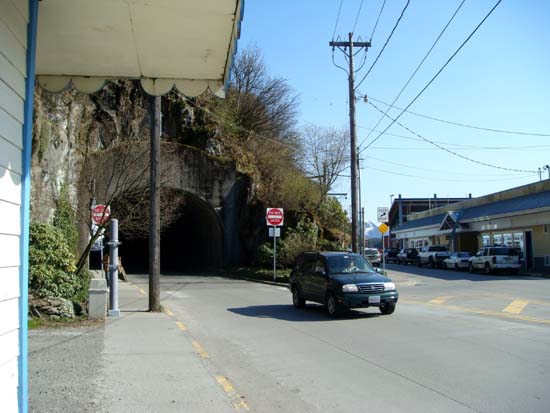 And here's 2nd Avenue / Water Street, built on piling, hanging off the side of a cliff. (FYI: the picture was taken from the top of Elliott Street; another boardwalk.)