On the 5th of this month, my dad and I hiked to Upper Silvis Lake here in Ketchikan, Alaska. Both Upper Silvis and Lower Silvis lakes are used for hydroelectric power generation. Click an image to view full.

Here's a photo taken from above the main penstock that goes down to Beaver Falls Power Plant, down at sea level. The generators at Beaver Falls are relatively high pressure, low volume units. They're the most efficient in the system.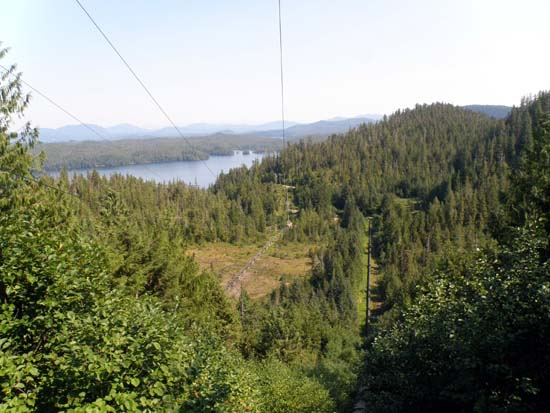 Same location, little different angle. It's so hard with pictures to show depth perception.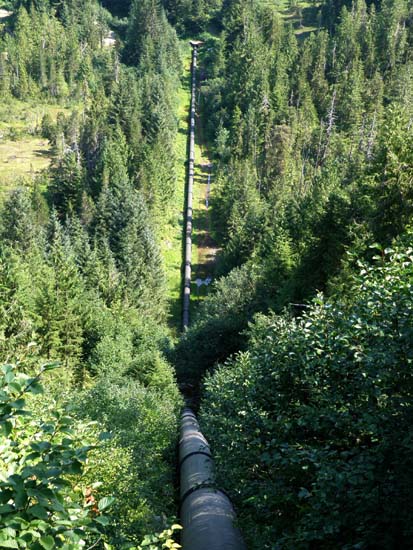 An intake for, I assume the smaller penstock you saw in the first picture above.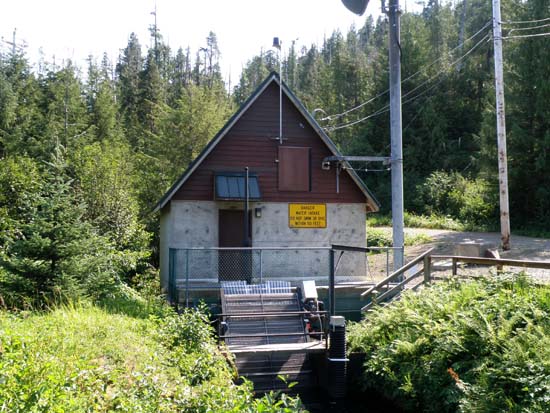 You never know when you're being watched... Well, I guess I do because I've been on the observation end of this camera. My dad's a power plant operator.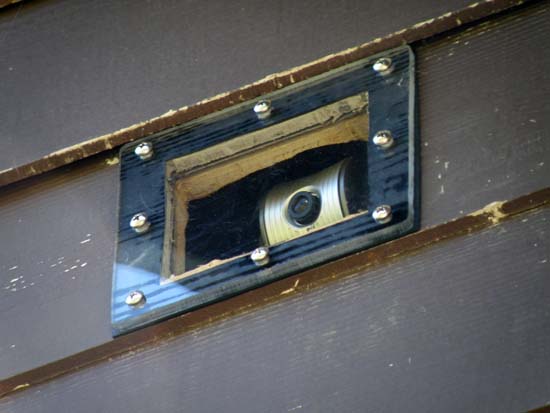 Lower Silvis is a fairly small lake. My dad calls it not much more than a wide spot in the penstock. The water from Upper Silvis Lake goes through the Silvis Power Plant and pours out into Lower Silvis Lake. That way the water is used twice for generation.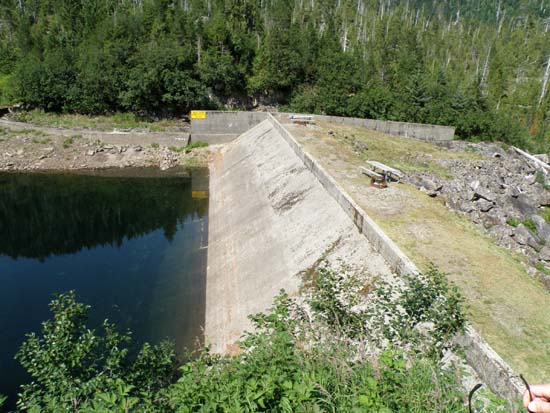 There's still snow in this one spot... I'd say this is about 10 feet tall. This is always the last area they can clear come Spring to access the Silvis Power Plant.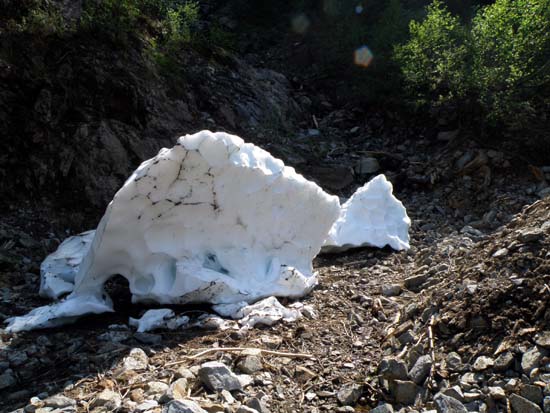 Here's Silvis Power Plant. They've had some issues with avalanches and rock slides in the past, so now the power plant is a half-buried concrete bunker.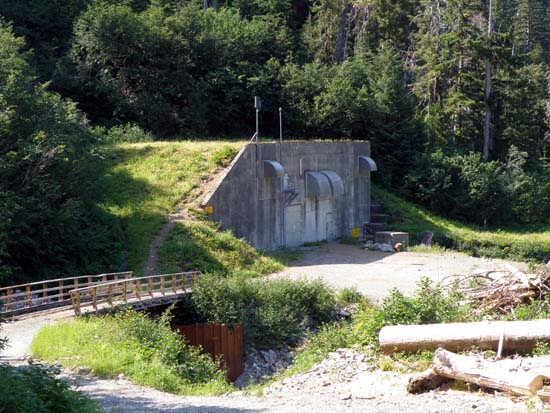 And here's Upper Silvis Lake. Due to the dry summer we've had, the lake has been drawn quite low. I love that sign, there's not even any water within 50 feet. Yet the lake can go at least another 20 feet lower than this.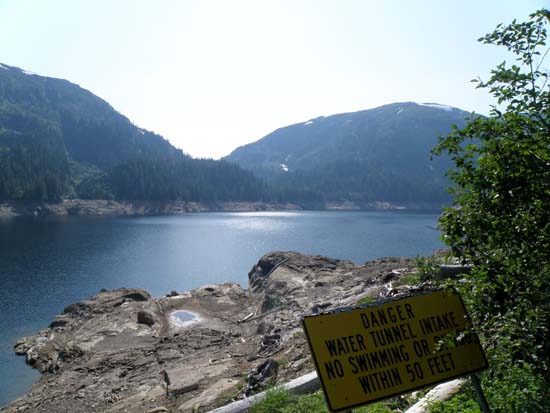 You walk down into the lake, and it looks like a post-apocalyptic wasteland, like you'd find the the game Fallout 3.