Out of death comes life. Bonnie and Grim Reaper had triplets. One of them is a jet-black Grim baby! I had all but given up hope of getting one of those! I named her Annabel Lee Zenge. She is SO going to be the next heir.

The Grim Reaper holding his little daughter, Annabel Lee.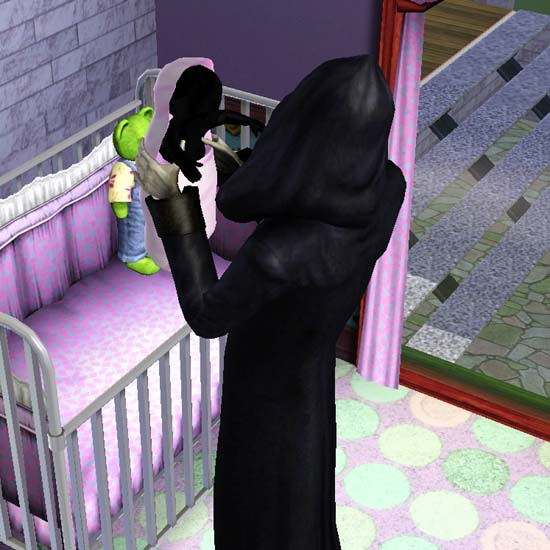 Click image to view full.
I went through a lot of trouble to get a Grim baby. It's the whole reason Bonnie went through the trouble of courting the Grim Reaper. I had read it was possible to get a jet-black sim if their father was the Grim Reaper. So I wanted to get one.

Here's Bonnie holding her little black bundle of joy.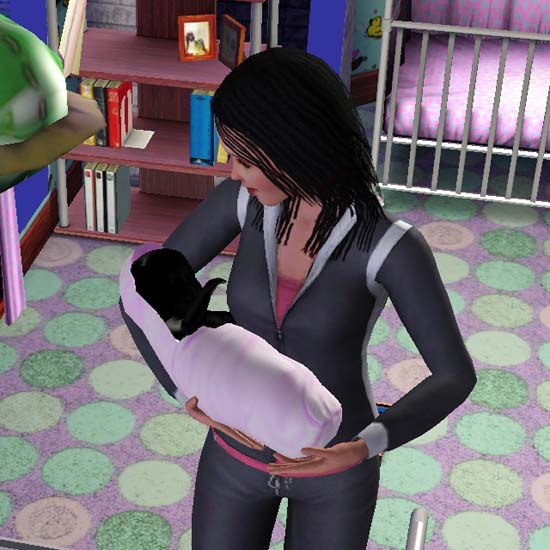 Click image to view full.


More on their other 4 (normal colored) children in a later post.