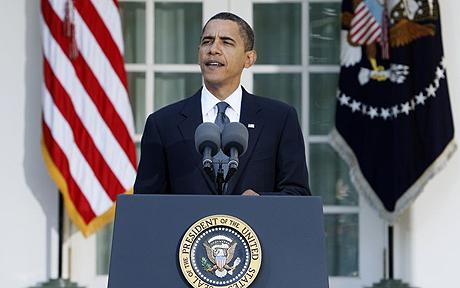 He ended the war in...um...Iraq. No, wait. No no, he ended the one in Afghanistan...er, I mean the War on Drugs. No, not that one either... Well, he made peace. Peace by...um...hmm...well, he did something. I think. Um... fixed the economy? No. Not quite. ...At all.

Seriously, what the hell did Obama do to warrant even being nominated for the Nobel Peace Prize? Let alone win it? The best I can figure, it's because he's not George Bush. The whole world was so tired of Bush that they're happy to have anyone else.

Don't get me wrong, I like Obama as President. I voted for him. I just don't think he's that good.