I took this picture on May 19th, 2009 in Seattle, Washington. I would have taken more of this grafeti, but my dad and I were being harassed by a panhandler. So we kept moving.

Why can't the grafeti in my town be this cool? All we get is sloppily spray painted penises...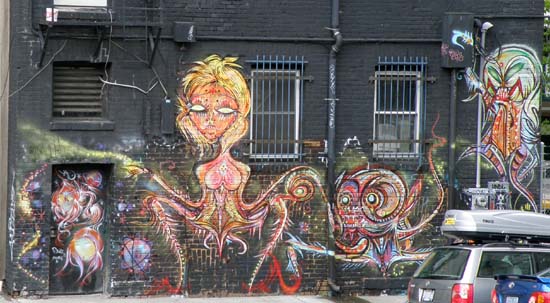 Click image to view full.