It was October 21, 2015 that the time-traveling DeLorean went to in the movie Back to the Future II. There were flying cars, hoverboards, and Mr. Fusion.

2015 is fast approaching, and I think I may have spotted a prototype of the flying car. The front tire is in the hover position.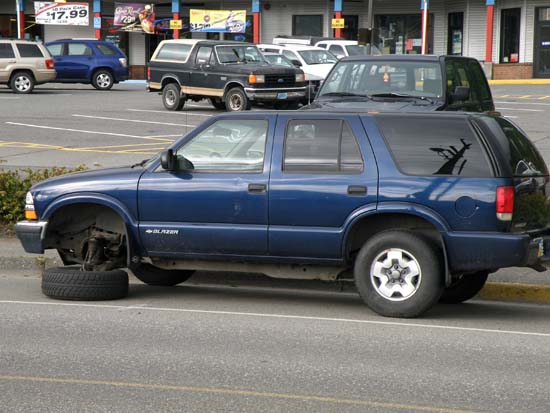 Click image to view full.
No sign of hoverboards or Mr. Fusion yet...