Whatever pizza place this is, kudos to you for being a good sport and playing along!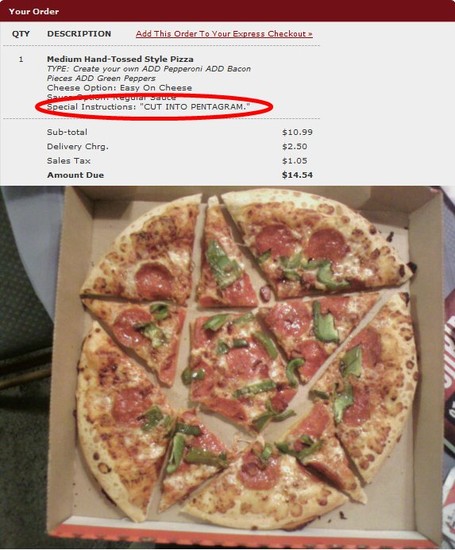 Click image to view full.
So much win! I wish the pizza place here had a website that you could make odd requests on. I wouldn't go to the extent of the
Half Beef Pizza
, though...