So is this Christian Science, like the people who believe God will heal them and doctors are the devil's helpers? Or is this Christian science, where the science conforms to what the Bible says?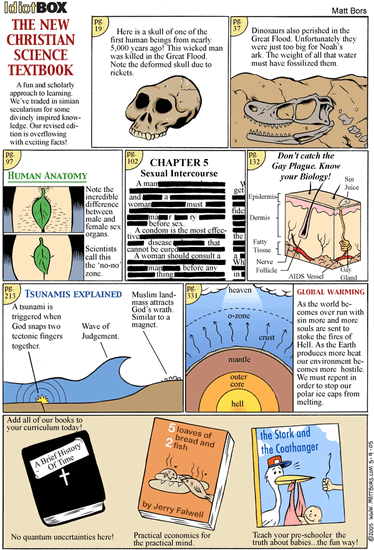 Click image to view full.
Seriously... This is actually what Texas wants their public school textbooks to be.