Only a fool would take /b/1 seriously... So what does that make me?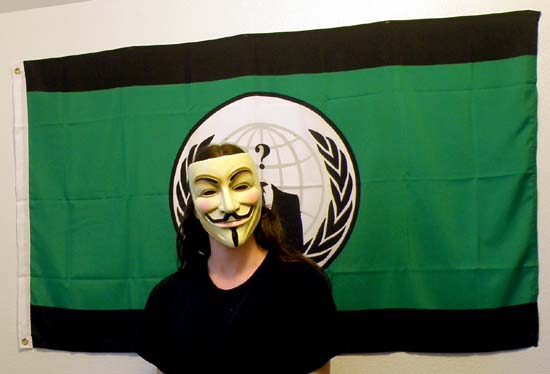 Click image to view full.
I just got the
mask from Amazon.com
. I didn't get the mask because of the movie
V for Vendetta
. In fact, I had the mask ordered before I had even watched the movie. No, I have the mask for the same reason I have the
flag
: they have become a symbol of Anonymous and were used in the protests against Scientology. I don't thing there's a "church" of Scientology within a 700-mile radius of me, but it's the thought that counts.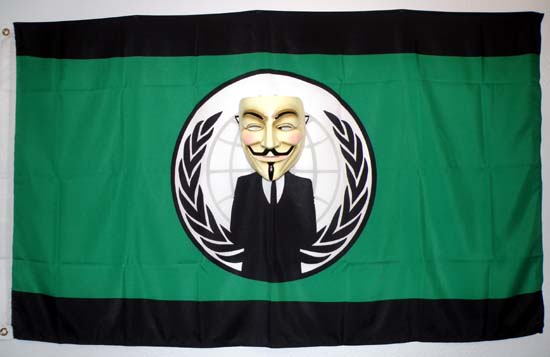 Click image to view full.


...And I just wanted a wall decoration.



2011 Update:

I am in no way associated with the activities of the hacktivist group Anonymous or LulzSec.

1:

Don't even cite Rules 1 & 2, they're only for newfags and raids.