I was wasting some time randomly looking at things in Google Earth. I happened to find this near Seattle, Washington: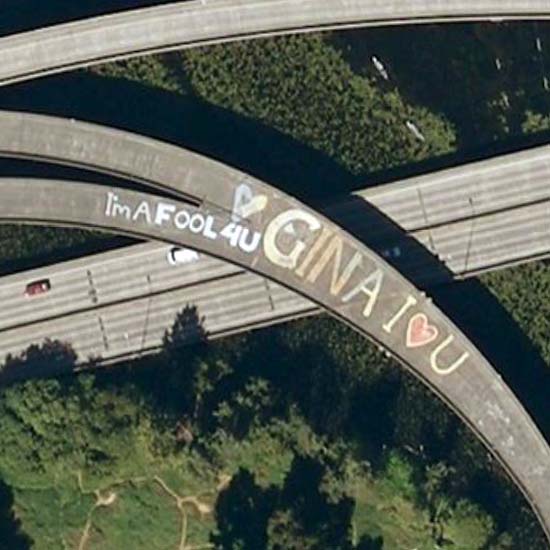 You can also see it in Google Maps written in chalk. If the date in Google Earth is to be believed, it was photographed on November 9th, 2007.

Whoever you are Gina, you must be lucky. Your boyfriend's graffiti was photographed by a passing satellite. I just hope he wasn't hit by a passing car after drawing it.

Yes, finding that was the most exciting thing all day for me yesterday.