That's me, and evil to the core...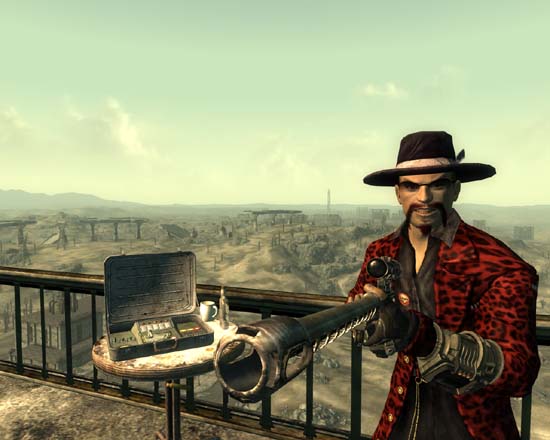 Click image to view full
The game is
Fallout 3
. This is my current character in the game. The Earth may be in ruins, but he's still pimpin'.

As the game lore goes, there was a nuclear war that erupted between China and the United States in the year 2077. The game takes place in and around Washington D.C., in the year 2277; 200 years after the "Great War". Civilization has yet to rebuild.

For those of you curious, that is Eulogy Jones' hat and suit. The suit has been re-skinned with the PUNK Style Eulogy Jones Suit mod.

Yes, that's the Washington Monument in the background.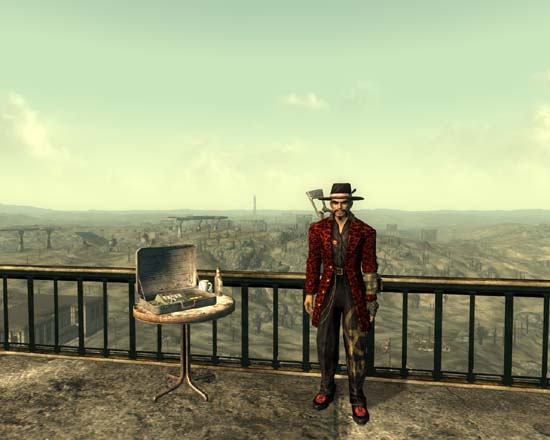 Click image to view full