I've really been posting the pictures lately... These were taken yesterday. I was crazy enough to go up Rainbird Trail (cutting a new path in the snow as I went) just to get a bird's-eye view of the town covered in snow. Mine were the only tracks on the trail. Click an image to view full.

View of the West end of Ketchikan, covered in snow. Here's a link to a picture I took from the same location at the same angle back on April 21st, 2008.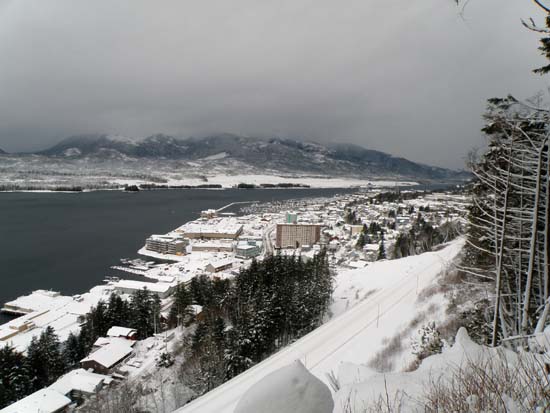 The main road through town, with the snow bermed up in the center between the lanes. This is basically zoomed in on the center of the picture above. If you view the full-size, you can see the fuel prices are still quite high at $2.499 for regular unleaded and 3.999 for diesel. So although the prices came down a little the day of the protest, they didn't come as far as they should have.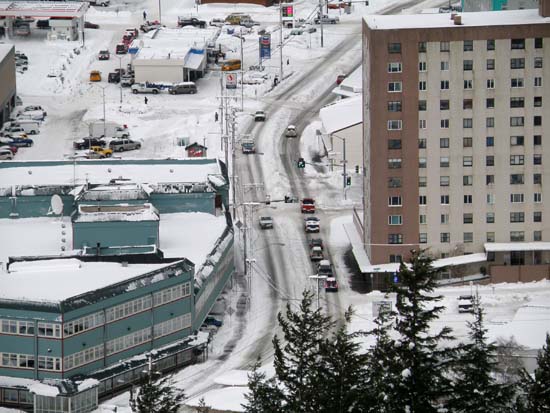 This is the 3rd Ave bypass.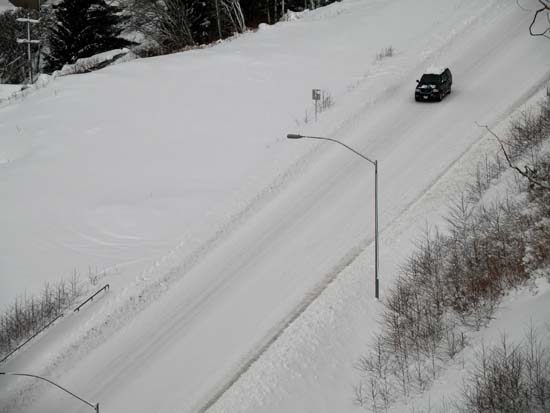 Back down off the trail, this is looking down Washington Street. It's one of the many hills that gets closed when it snows.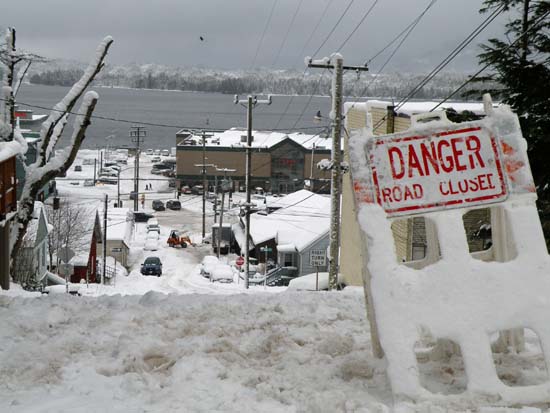 And here's looking down 2nd Ave. Looks like it's been reduced down to a single lane.