Random macro picture I took on the 12th of this month. I enhanced the colors in photoshop a bit.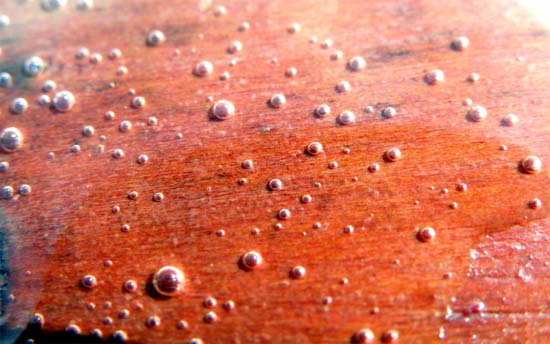 Click image to view full.
This was on a deck railing, it had froze the night before. Best I can figure air got under the ice, and was trapped when it melted during the day.

The 12th was the only day the entire week that the sun came out. The rest of the week was stormy, with winds clocked at the airport at 72 mph.