Pop quiz! You're a public works maintenance person. A pothole is reported in a busy intersection. What do you do about it?

A. Repair it immediately.
B. Cover it with a steel plate so it's not an immediate hazard.
C. Place a couple cones so people have to drive around it, then ignore it for weeks.

If you answered C, perhaps you work for the city of Ketchikan!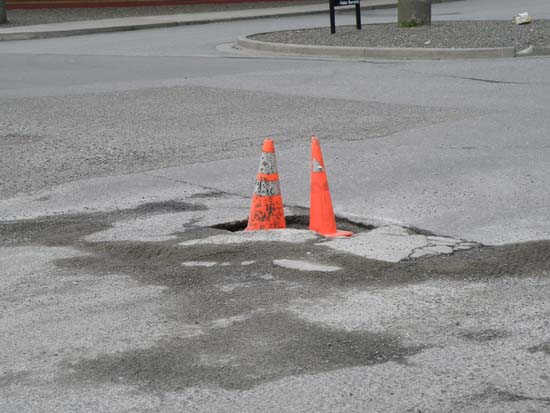 Click image to view full.
I specifically tried to take the picture when there was no traffic. There was someone that was coming up on the intersection and when they saw me with my camera, they stopped.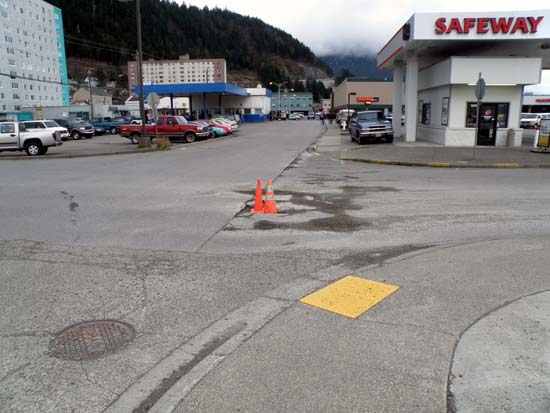 Click image to view full.