One of the most useless skills I was taught in school. I don't even remember how to write much more than my name in cursive anymore.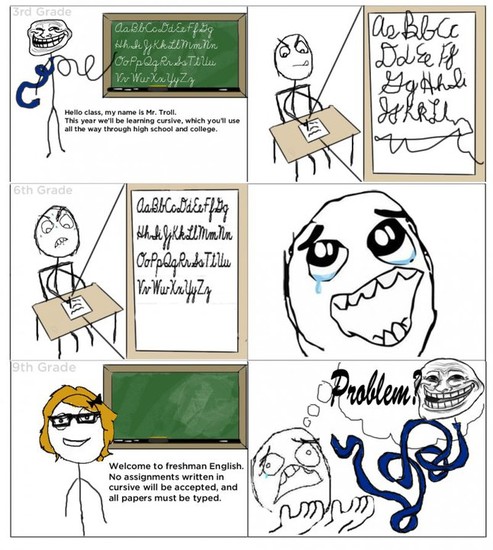 Click image to view full.
Another useless skill I was taught in school is doing math by hand and "showing my work". I've always got a calculator with me now (my phone). I've even got
WolframAlpha
for the more complicated problems. I really wish I had been taught more equations and how to use them, rather than how to complete them by hand. Let computers do what they do best. They are much quicker and far more accurate than any human could ever be.
It's not like you'd ever have a job that requires you to complete math by hand anymore... Other than being a math teacher and teaching an obsolete skill. You don't need to know how to build a car to drive one.