Time to post an updated map of the multiplayer Minecraft server I've been playing on. The overall map has grown to such a degree that it's ridiculous to post the full map like I did last time.

Here's the main part of the developed area. Most everything else outside this area has been explored, but not settled.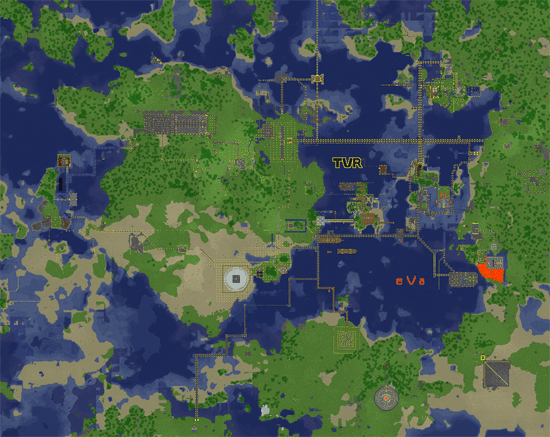 Click image to view full.
My
snow globe
is the white circle directly West of the red eVa letters.