Behold, the Minecraft Snow Globe!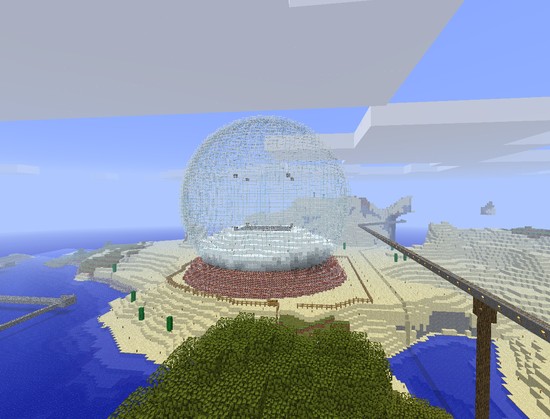 Click image to view full.
I built that on the multiplayer server I've been playing on. The glass sphere has a diameter of 50 blocks, each block is equivalent to 1 cubic meter. I have plans to build a giant pumpkin inside the globe. Those grey blocks suspended inside the globe mark the corners of the planned pumpkin. Yes, it will be a cubic pumpkin of gargantuan proportions... If I can find enough smaller pumpkins to build it out of.