Way back over a year ago, I asked if there was anywhere I could get a Flag of Anonymous. Well, I finally have one.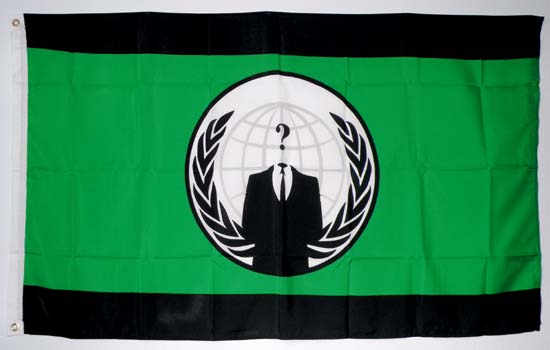 Click image to view full
I bought it on eBay. Yes, this is the item I was talking about Sunday that I'd reveal. hotscubagreg2 from the US Virgin Islands was the seller. He's got tons of these flags. I've linked his name here to the items he's selling on eBay. He's legit, and a very fast shipper.

The flag is your standard sized 3x5 foot flag. After I took the picture of the flag above, I tweaked the coloring a bit in the picture to show the true color of the flag. The camera didn't pick up the green color very true to life.

Now all I need is a Guy Fawkes mask and a cult to protest.