Know your Bible; see just how much of you actually ignore. The only parts of the Bible that you follow are the parts that suit you and your morals. And believe it or not, your morals (probably) don't follow the Bible.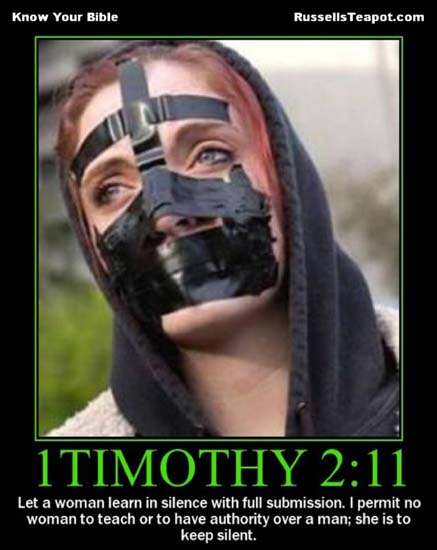 You got to love that Bible...
Let a woman learn in silence with full submission. I permit no woman to teach or to have authority over a man; she is to be kept silent.
Like others have said, the Bible is repulsive.