From the Ctrl+Alt+Del comic, the Wow Shaman!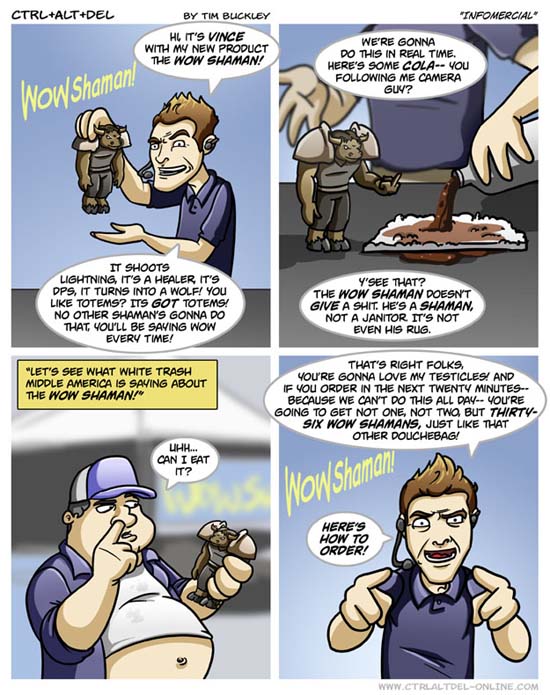 Click image to view full
Here in the United States we have a couple of really annoying infomercial guys. This
Vince Offer
guy is one of them
1
. Yes, apparently the guy's last name is "Offer" and he's an ex-Scientologist.

For those of you who have not seen him (i.e., don't see United States television), here's the ShamWow commercial:

ShamWow (Full Length)


And for that "you're gonna love my testicles!" line in the comic, look to the Slap Chop commercial. At time index 0:36 in the video he says "You're gonna love my nuts." Vince is insulting as well. He says things like "stop having a boring life".

Slap Chop (2 minute version)


"Within the next 20 minutes, 'cuz you know we can't do this all day." Yeah... Except you

will

see the damn commercial every 20 minutes

all day

2...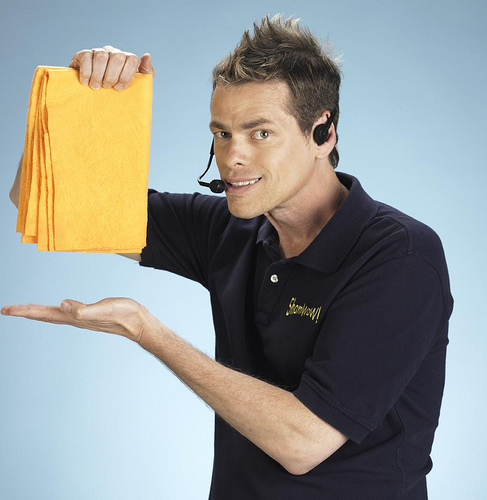 1:
Billy Mays is the other one.
2:
Assuming you watch the TV all day, which I don't.