I've talked about Spore on and off before on this blog. Here's what I've been doing in Spore. I think it's fair to say I own half of my arm of the galaxy now.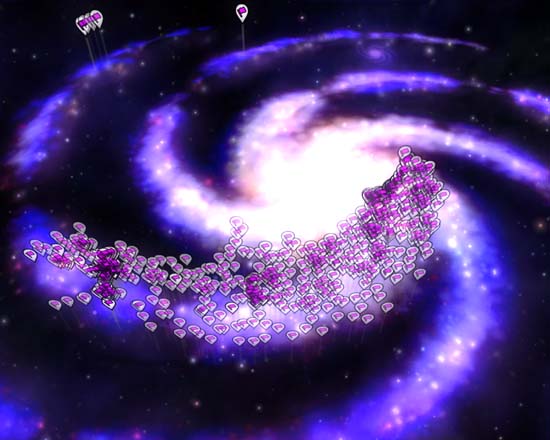 Click image to view full
What do these ultra-powerful aliens look like? Look to the alien pictured down the page a bit and to the right. I modeled them after the Vortigaunts from the Half-Life series. I call them Vorts. Although in the Half-Life series the Vortigaunts are good guys. In Spore, I play the Vorts as a ruthless race bent upon the destruction of every other empire in their arm. So it is fitting that they are allied with the game's main villains: the Grox.

Within the Vort's territory, they are the only space-fairing species. They have exterminated 292 other space empires in their conquest for total galactic arm domination. The game doesn't tell me exactly how many colonies they actually have; I really wish it did.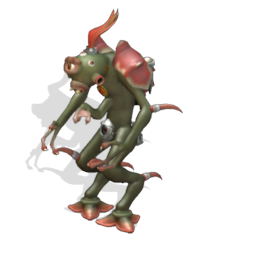 Many of those flags you see are multiple systems so close together that from this distance you only see one flag. A good example are the flags in the upper left corner. One of those is actually 5 systems that circle a wormhole. There are also quite a few systems that have more than one planet colonized within.

Every colonized planet is T3, has at least 3 filled out cities (all with max happiness), and a full compliment of city wall turrets. Each planet also has an uber turret, spice storage, bio protector, bio stabilizer, happiness booster, and loyalty booster. Yeah, a lot of time was spent doing this.