Spore is gold... prepare for the onslaught

Come September 7th, this will be me: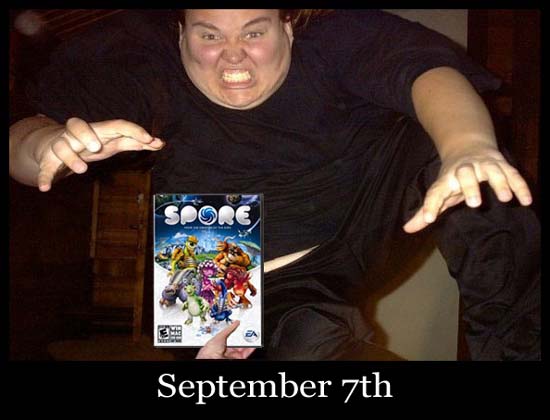 (Ok, that's not me... But you get the idea.)

I edited that picture a little. It was a "gluttony" motivational poster with a slightly raciest caption. Also, the spore box was bag of potato chips. Anyway, I can take credit for this rendition.