I've noticed over on my poll in the sidebar, random crap is winning by a small margin so far, so here's some random pictures I found on the internet. Click an image to view full (although they are fairly small images even if full).

It's a news article about how coffee might trigger a first heart attack in some people. Take a look at the ad to the side of the article: Folgers, enjoy a second cup.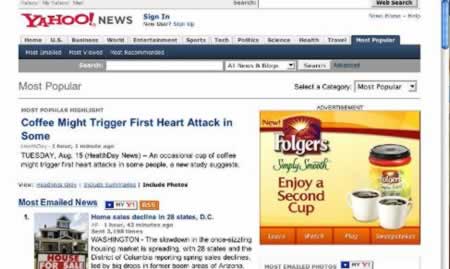 Hey, look! It's flamin' bag-head Fred!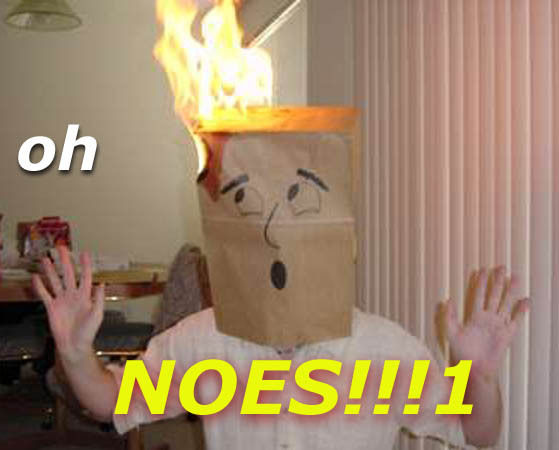 Because it has nothing to do with the topic at hand, just like your argument.