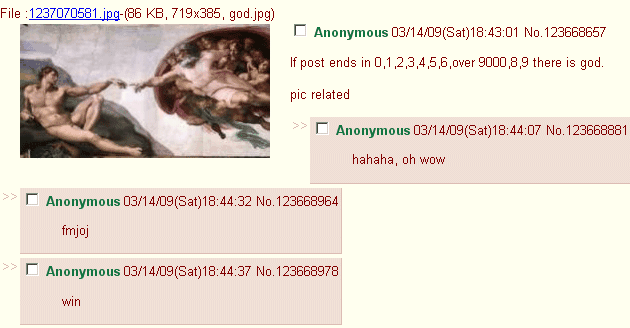 On 4chan, certain things are inexplicably "word filtered" to other things. In this example, the number 7 gets changed to "over 9000". Now obviously the intention here was to list the numbers 0-9, thus giving no chance that the last numeral in the post (No. 123668657) would be anything but what he listed1. However, he forgot about the word filter and through a strange twist of fate, the post ended in a 7. Against nearly impossible odds, the truth that there is no God still came out.

Now that's poetic justice.

1: Since there are literally hundreds of posts every minute (or even second at times), it is impossible to actually know what number your post is going to end with. It's essentially random.