In the game Spore, this is my spaceship fleet with the Vort empire (my main save).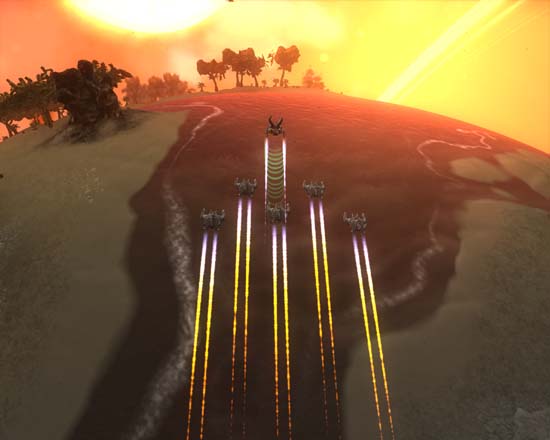 Click image to view full
That's down on their home planet. One of the ships is from the actual Grox empire. The other 4 are from other saved games of mine. My in-game sporepedia downloaded a Grox ship clone, so I'm using that as my ship on my other saved games. Then it's just as simple as allying with my own saved games.

What's more fearsome than the flagship of the Vort empire with 5 Grox ships in tow?