Achievement Unlocked! Ride a bicycle at least 50 miles in 1 day. Click an image to view full.

I am such a nerd. When I saw this street sign I just had to take a picture of it.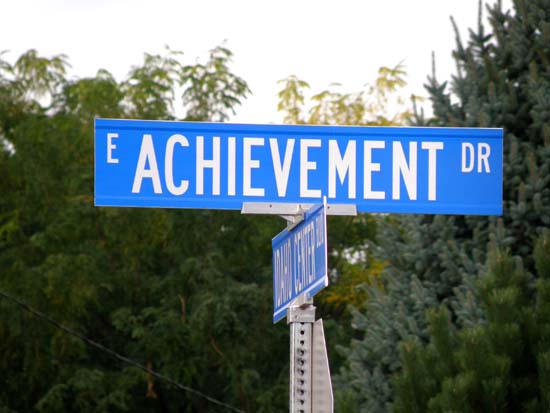 It took longer than I expected. I rode about 52 miles1 on Friday on my bicycle. I was gone for 6 hours and 40 minutes, but that includes the time I spent at my destination and a meal.

Speaking of my destination, it was Lake Lowell.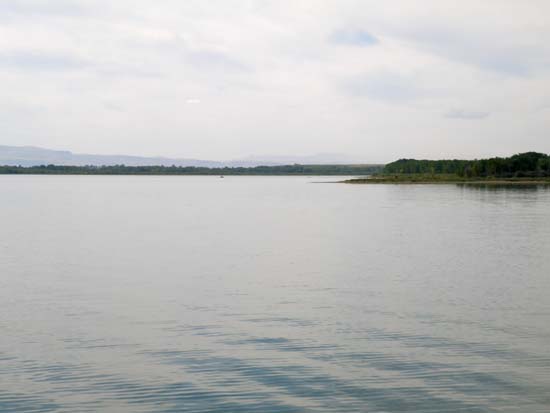 The lake has some algae bloom issues.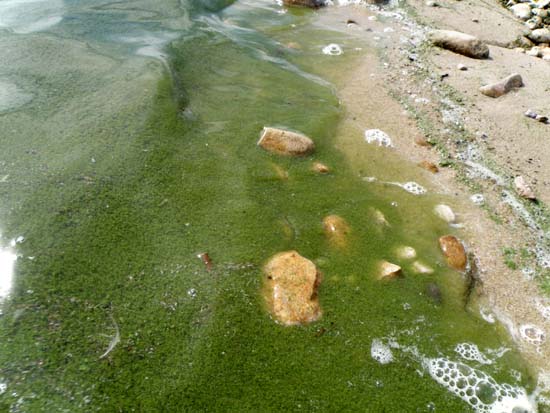 Even with the slime issues, it seems to be a popular recreation area. I saw personal boats and jet skis out on the water.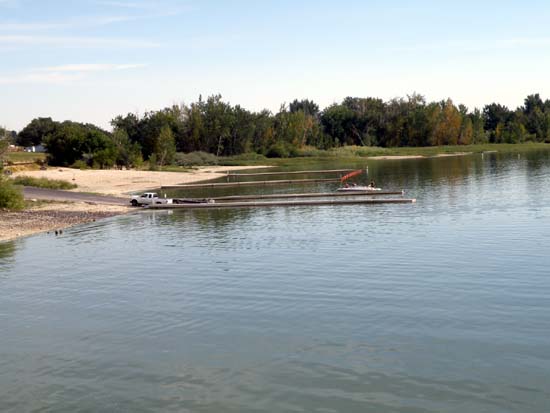 The lake is man made for irrigation purposes and as a bird sanctuary. Here's one of the intakes for the irrigation channel.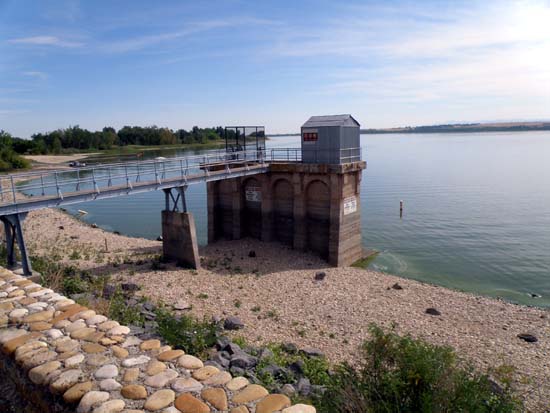 The dam is named Deer-Flat Upper Dam.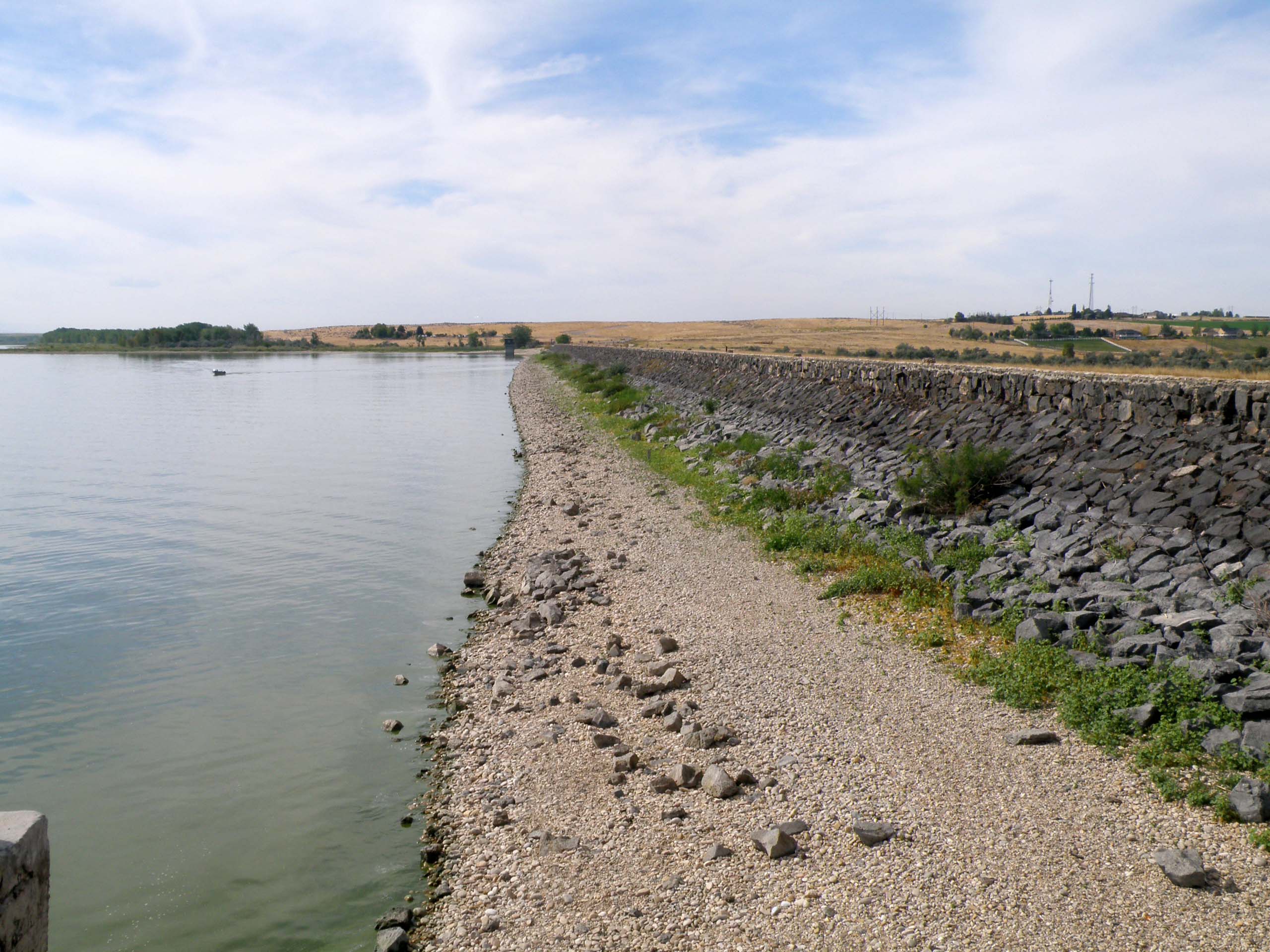 I had just rode 26 miles on my bicycle to get here, and I bounded up these stairs like they weren't even there. I got tired on the return trip, though.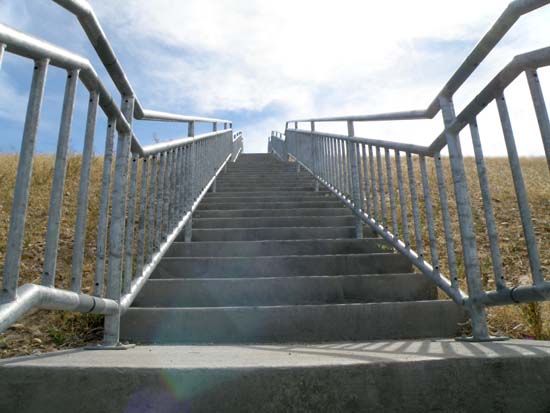 My bike, locked up for when I was off exploring the dam and taking photos of Lake Lowell.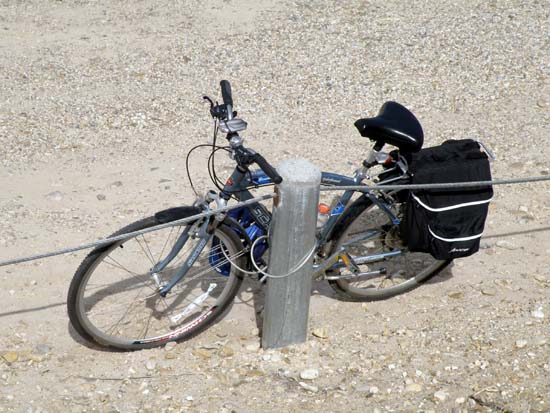 Returning home I stopped on this hill to take a photo of Boise. This is the exact opposite side of Boise of the photos I took at Table Rock. In the full sized image you can see all the cell towers that are up on Table Rock.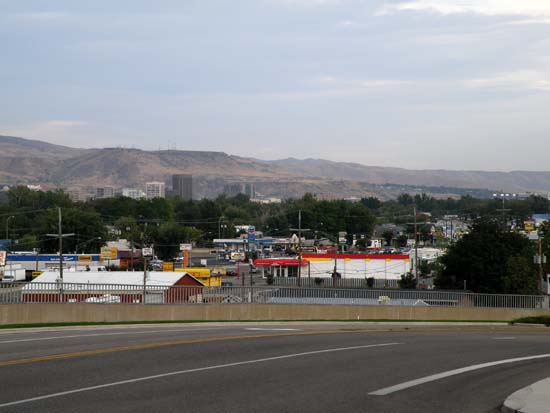 1: 52.1 miles if I trace the route I took on Google Maps