Let's step back to the day I left Alaska; July 28th, 2010. I left on the M/V Columbia, the flagship of the Alaska Marine Highway System. Click an image to view full.

This was the last picture I took of Ketchikan, leaving it far behind me. O frabjous day! Callooh! Callay!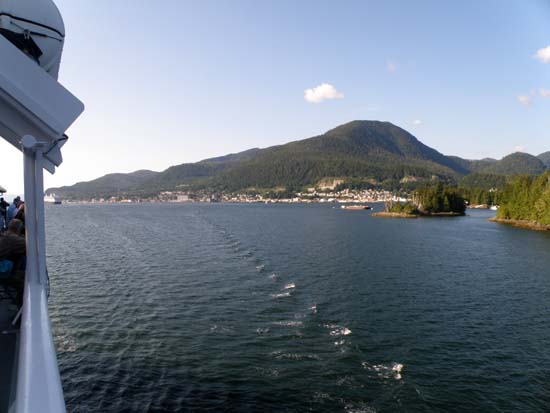 I took one look at this and it just didn't seem right... Is it an Alaskan flag? Or a United States flag? It's BOTH!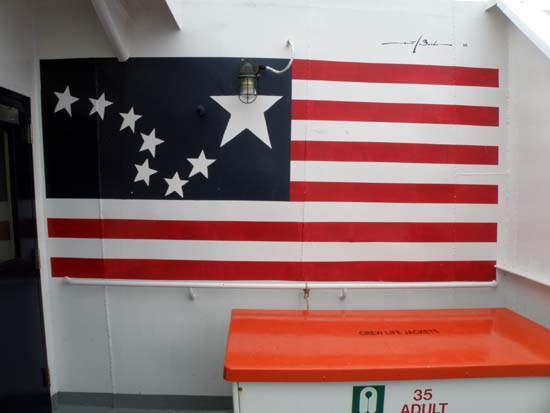 That wasn't the only thing that seemed wrong on the ship. For instance, you go downstairs to get to the Upper Deck.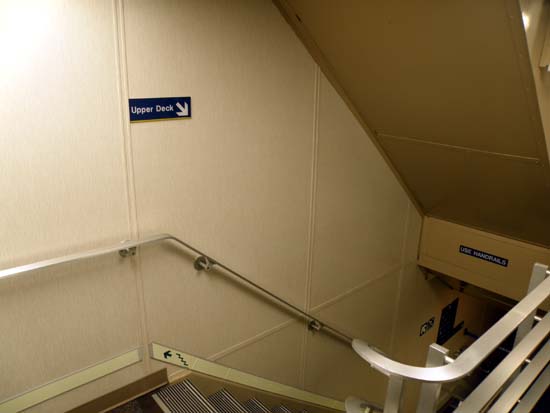 No land in sight. Calm waters though.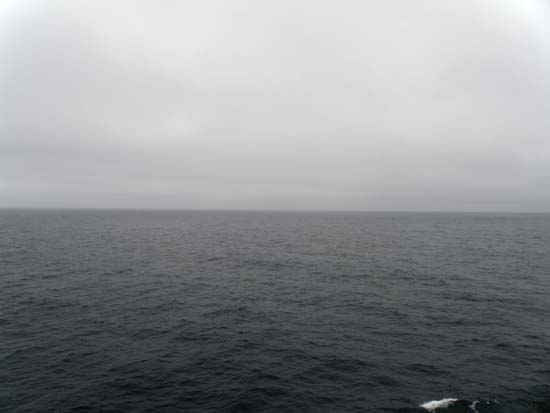 One of the many life rings on the ship.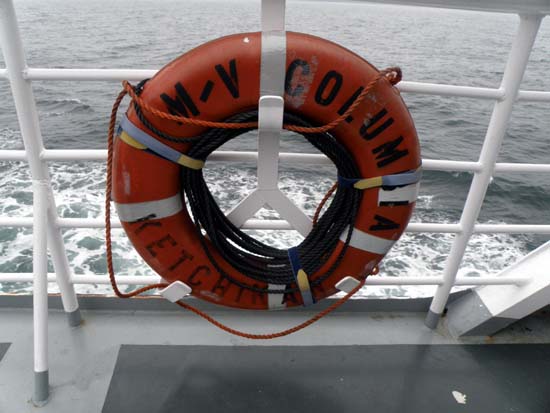 In case of emergency, the emergency gear is locked up and you're screwed.