Environmentalists always find a problem with every source of energy. Now they're complaining about biofules. I never did think biofules were all that good. It's not the most efficient process of extracting it and I feel it's the wrong direction for our fuel. It's still a pollution causing form of energy and it is driving up the cost of corn. There's all sorts of foods that have corn products in them, and we don't need our food to cost more.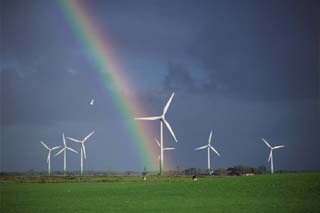 I favor types of natural, renewable energy. Take hydroelectric for example. That's a wonderful source of energy. Or wind turbines, that's another great one. Solar panels should be on the roof of every house in sunny areas such as California, Nevada, and Arizona. Geothermal is a good source of energy. Even tidal and wave action can be harnessed. The technology is all there to have all the electricity we need, and then some, without burning oil. Once you have a surplus of electricity, it's no big deal to use some of that to get hydrogen from methane gas or even water. Then we can use hydrogen in our cars, trucks, and even trains. Suddenly, our dependence on oil is gone.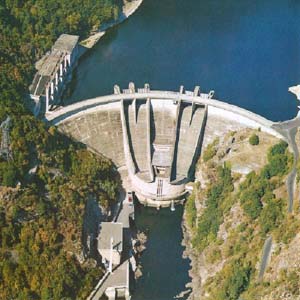 It would also help the economy. Not only would it stop US dollars from going overseas for oil, but it would create a ton of jobs in the US to build and maintain the various power plants. It would dramatically lower the cost of electricity, reducing the cost of manufacturing (not the mention the common household's power bill). Producing hydrogen with the excess electricity would reduce shipping and transportation costs. All of this would cause a surge in the economy. The cost of building and maintaining would quickly be paid for by what would otherwise be spent on oil.

Measures can be taken to make sure the fish can get around the hydroelectric dams. That's one of the things environmentalists complain about. Some of their other complaints get kinda stupid, like the wind turbines injuring birds. The large wind turbines don't move that fast anyway.

Trains should be used everywhere. They are far better and more fuel efficient for long distance freight than individual trucks. The trucks can haul the few miles from the train station to individual factories and stores. That would also keep a good deal of the trucks off the highways and ease traffic. Not to mention prevent the ruts they cause in the pavement.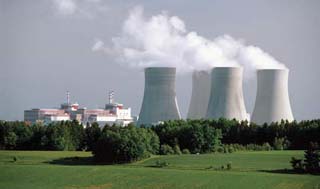 Oh, speaking of environmentalists, you know those nature documentaries they have on TV? They always seem to show a nuclear power plant when they're talking about pollution. Nuclear power plants are absolutely clean. That's only steam coming from the cooling towers, not smoke!