I was flying a helicopter in Grand Theft Auto: San Andreas and it reminded me of an old game that I always loved to play; Sim Copter.

I really wish they'd make a sequel; Sim Copter 2. I stopped playing Sim Copter because the graphics rapidly became outdated and it was unstable in newer versions of Windows. What I liked most about it was that I could build a city in Sim City 2000 and then fly in it and do missions in Sim Copter. A sequel could use cities from Sim City 4 or Sim City Societies.

I remember a specific city I had made just for Sim Copter. It was a city built inside a large impact crater. The airport itself, along with a military base were outside the crater. I had quite a bit of fun with that city.

Here's the alien picture you see at the end of the game in career mode: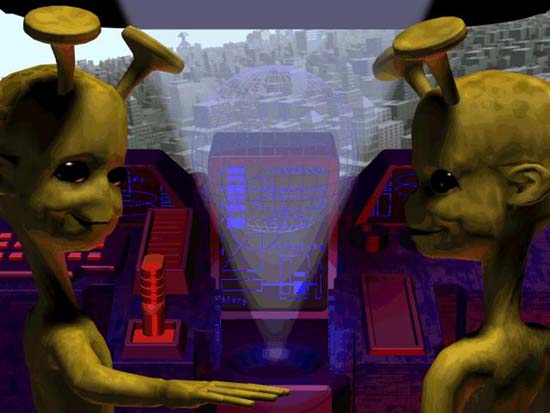 There was also some funny dialogue between the aliens that broke the fourth wall if you waited long enough. I can't seem to find the exact text anywhere though.