So I'm going along in my space ship checking out lesser life forms, and I come across this tribal planet...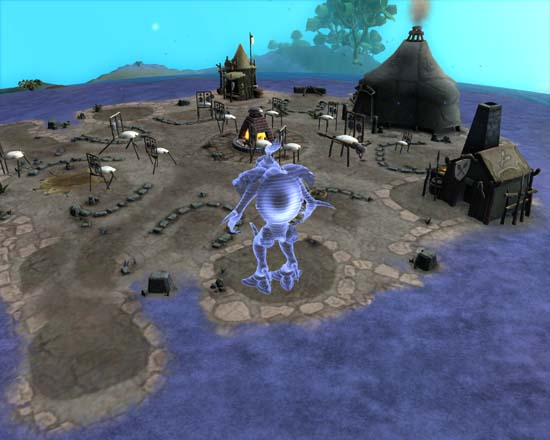 Click image to view full
Hmm... Chair tribe...
The game randomly downloads the creations of other players to populate your galaxy with. I just happened to find a tribe of sentient furniture. Can I facepalm yet?

That holographic image is of the main species I'm playing, they are modeled after the Vortigaunt from the Half-Life series.