My dad and I hiked up to Perseverance Lake yesterday (Sep. 25th), then on up to the top of Ward Mountain. The trail continues beyond where we stopped. It goes across Minerva Mountain, but the boardwalk ended at the top of Ward Mountain and got really mucky. Click an image to view full.

Here's Perseverance Lake. It's bigger than what you can see in the photo.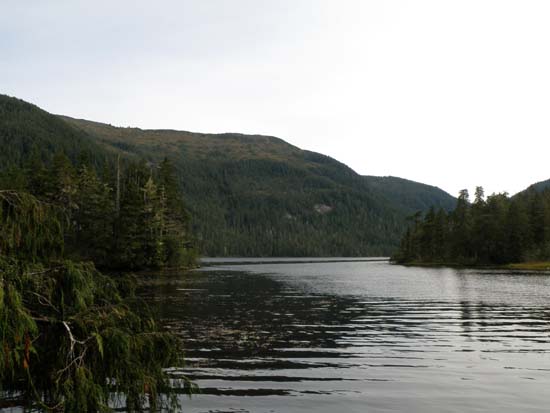 Here's a shot of the lake's shoreline.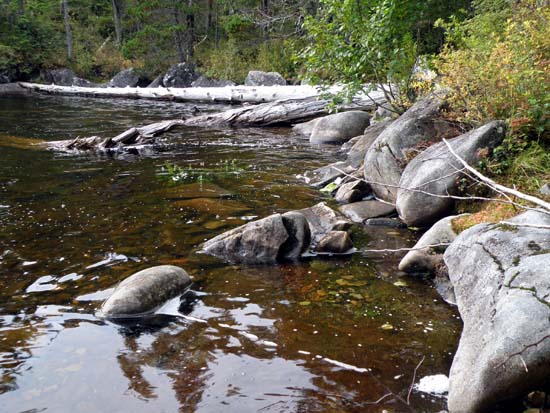 This is what the trail's boardwalk looks like. Most of the trail is like this, through varying densities of trees.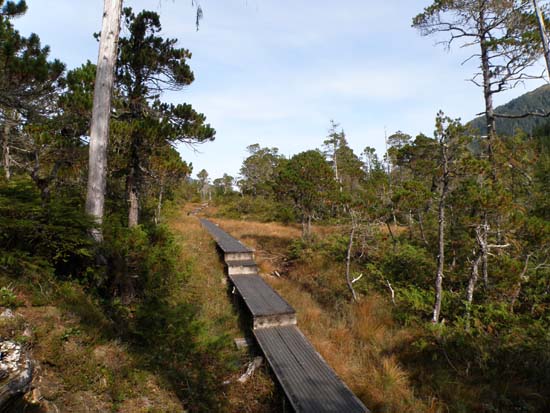 Here's the view from the top of Ward Mountain. That's the old pulp mill you can see, it has been shut down for years.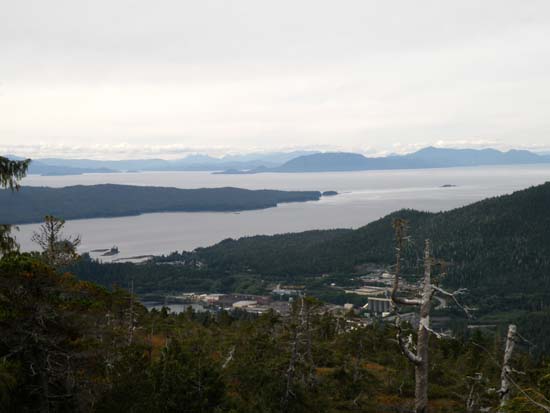 Looking in a different direction, you can see Connel Lake (the big one), and just up and to the right of it you can see Talbot Lake.